Unbiased Cosmetic Reviews: ZALEA Expands Verified Review Feature Into Professional Skincare Products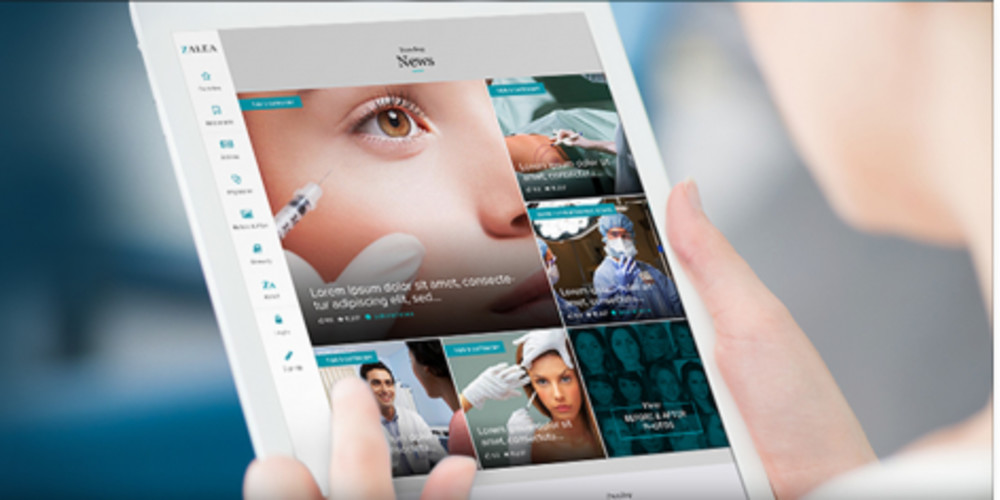 Recognizing a great need for consumers to access fair, independent and unbiased information about cosmetic procedures, ZALEA launched its Physician Procedure Reviews Program in 2016. The program has received an overwhelmingly positive response from thousands of consumers looking for a credible source to help inform their cosmetic treatment decisions. The consumer demand for this exclusive ZALEA content has led to significant growth in the program for 2017. Building on the success of the Procedure Review Program, ZALEA has expanded the program to include reviews of skincare products.



"Cosmeceuticals have traditionally been an important component of the beauty business, and the American public will spend billions of dollars this year in what some regard as 'beauty in a bottle.' There's a tendency for cosmeceutical manufacturers is to make claims that are potentially misleading and exaggerated," explains ZALEA Editor-in-Chief Dr. Christopher Zachary. "However, some of the more reputable companies are investing in science and improved products, and as such they might be more efficacious than the topical therapeutic agents of old. It's important for skincare products to be critically evaluated, and hence, the development of Zalea: Skincare Analysis."

Every day millions of frustrated consumers search the web trying to sort through the ads, pay-to-play reviews, crowd-based ratings and misinformation to find out what's working, and how and where to find an expert to help them achieve their goals. ZALEA's new products/procedure reviews aim to solve this problem. As part of the review process, ZALEA's editorial team polls the most experienced physicians and experts in the field, compile all of the relevant data, and present it in an informative, easy-to-read format.



The reviews include an overall score for the products/procedure based on its results, patient and doctor satisfaction, as well as how well it lives up the marketing claims. Pros and cons of these skincare products by physicians and other skincare professionals, as well as other relevant information, are all included to provide a powerful tool to consumers. We've also enabled commenting on the reviews in the hopes of continuing the dialog.



"We feel that these verified expert reviews are a valuable tool for anyone twho's thinking about purchasing skincare products," says ZALEA Founder and CEO Louis Scafuri. "Everyone has the right to accurate, transparent information when they're making decisions about their appearance and well-being, and that's what we're here to deliver."

ZALEA Skincare Analysis plans to publish reviews on the most popular in-demand procedures and best skincare products and will continue to develop this series in response to audience requests under the guidance of their our expert physician Editorial Board. Details of the Review Program are as follows:

ZALEA Branded Procedure Reviews

Expert reviews of the most popular skincare products.
Community opinions and comments by registered users.
Reviews which are independent and not sponsored by advertising dollars.
Transparency in the review criteria designed to be unbiased.
Compliant with FTC Guidelines for endorsements and reviews.
Frequently Asked Questions:
Who are the reviewers?
All reviews are conducted by physician and skincare specialists from ZALEA's Editorial Board, Guest Editors and Preferred Physician Members that are recognized as experts in their given fields of dermatology, plastic surgery, and cosmetic procedures.


How are the reviewers selected?
Patient treatment experience of more than three months.
Clinical Research experience with the product or procedure.
Board Certified in their respective field.
"Material Connections" (sometimes payments or free products) between product manufacturers and endorsers – connections that consumers might not expect – will be disclosed.
What is the general review?
Designed to help prospective patients get accurate and unbiased information about procedures.
Independent, objective, multi-faceted and feature balanced, authoritative, aggregated opinions.
Do ZALEA's ratings have a proprietary algorithm or filter?
Our Review Criteria (aggregated and weighted equally) - 1 out of 5 Points.
Marketing Claims: Accuracy compared to company info provided (*One Point for each 10% of Accuracy).
Reliable Clinical Data to Support Claims? (Peer Reviewed Literature).
Two Points for every peer-reviewed publication of quality (up to five).
Reviewer's Clinical Experience: Measured in Level of Efficacy seen after patient treatments (Efficacy: One point for each 10% of Efficacy, e.g., 70% effective = 7 out of 10).
Patient experience: Comfort Level (During or post-treatment, 10 Point being most comfortable, 1 Points being worst pain imaginable - Traditional Pain Index Scale).
Patient experience: Satisfaction and Recommendation (Percentage of patients who would rate the results as satisfied or highly satisfied and or would refer a friend for the same treatment).
How is the scorecard compiled?
All reviews are scored from the above criteria. They are then collated and averaged.
All criteria and review scores from each expert physician are weighted equally.
Average values for each are rounded up on a 10-point scale.
An average final score from all five criteria will be displayed.
Reviews are not "filtered." Reviews from physicians receiving endorsement funding from product companies are annotated.
Read the ZALEA physician reviews for popular products and procedures: