Korean Plastic Surgery Trends & Cosmetic Trends Around the World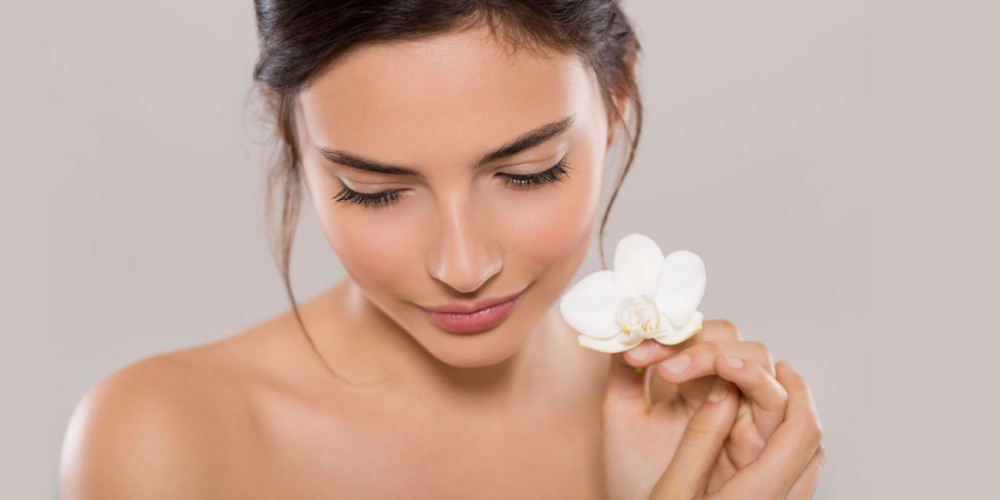 By Chelsea Campbell

When conjuring up images of places where plastic surgery is prolific, images of Real Housewives - with their unvarying plumped lips, ski slope noses, and unnaturally perky bosoms - may be the first thing that come to mind. Because we have likely all noticed the effect that Hollywood has on body image, it may not come as a huge surprise that the United States leads the pack of countries where plastic surgery is most popular. But plastic surgery is a global industry, and business is booming all over the world with no sign of slowing down anytime soon. With the U.S. at the top ranking, the countries that trail closely behind are Brazil, Japan, Italy, and Mexico. So what procedures are most popular, and where? Does Hollywood's influence go far beyond U.S. borders?

Last week, The International Society of Aesthetic Plastic Surgeons (ISAPS) published their annual Global Aesthetic Survey for 2016. This report showed a 9 percent uptick in cosmetic procedures worldwide, with a marked increase in labiaplasty and buttocks lifts across the board. The report's findings also showed that beauty ideals vary widely depending on location, and culture plays a huge role in which procedures are being performed in these places.

In Asia, South Korea and Taiwan are leaders of per-capita cosmetic procedures, where half of those surgeries are blepharoplasty, or double-eyelid surgery. Many claim that this surgery to create a crease on an otherwise flat Asian eyelid promotes a Eurocentric look and perpetuates the idea that naturally Asian eyes are somehow in need of "fixing" in order to be considered attractive. K-Pop stars are the beauty ideal to many East-Asians, and the pop genre singers are not shy about the plastic surgeries they undergo in order to meet aesthetic standards. Seoul is considered a kind of "Korean Hollywood", where people are hyper-aware of how they look. Meeting high beauty standards has had a competitive edge in the careers of both K-Pop stars and ordinary folks alike, so it has prompted many to undergo surgery in the hopes of attaining more lucrative job prospects or attracting wealthier spouses. In fact, both South Korea and Taiwan have seen a surge in medical tourism, with many Chinese patients flocking to get their procedures done for a lower cost than in their homeland.

South America also looks to celebrities as their standard of archetypal beauty. Television stars in particular are idealized for their curvy figures, sparking the pursuit of large breasts, small, toned waists, and voluptuous, lifted buttocks by way of body sculpting procedures. In many Latin American countries, there is a wide chasm between socioeconomic classes, and beauty reigns as a sign of wealth and prestige. On the beaches of Brazil, inhabitants spend their days exposed in a bikini, which means that beach bunnies want to flaunt only their best assets. In order to measure up to the often unrealistic beauty standards of their favorite TV actresses, Brazilians are willing to go under the knife in order to sculpt their perfect body. In fact, although the trend of buxom bottoms used to be mostly contained in Latin America, it has recently began spreading worldwide, and as a result, Brazilian butt lift surgeries are now more popular than ever. Colombia is a neighboring country where plastic surgery is easily accessible and commonplace. However, the pressure to be beautiful in a country where many live in poverty means that many women choose the cheapest surgeon they can find. This desperation to adhere to cultural standards means that women will often find themselves in the hands of unqualified medical practitioners who have found loopholes in the system and now perform surgeries illegally. Of course, this often leads to botched surgeries, injuries, and even death. Despite these problems, Colombia remains a powerful player in the cosmetic surgery industry.

In the Middle East, Iran and Lebanon lead the way in terms of plastic surgeries, with 40,000 reported operations taking place each year. Although official numbers don't seem impressive, ISAPS believes that the actual number is probably triple that, due to thousands of undocumented surgeons performing procedures "off the books." Iran is a wealthy country with many of their patients traveling from neighboring countries for plastic surgery. Middle Easterners tend to have the highest rate of rhinoplasties, or nose jobs, worldwide. This is in part due to the fact that nose shapes tend to be more prominent than those of Western ideals, leading many to aim to fit a more Eurocentric look. Because the cost of a rhinoplasty is about half the price as a surgery in Europe or North America, many of the procedures are performed on men and women who have flocked to Lebanon for their nose job.

It is interesting to compare and contrast the trends in cosmetic procedures across the world and to look at the deeper context of why certain types of surgeries are more popular depending on location. It is clear that media plays a large role in how ideals are formed and perpetuated, and the lure of beauty is a worldwide phenomenon. Although the ISAPS is able to track trends, beauty ideals are becoming increasingly homogenized as the internet makes the world seem a little smaller, leading to a globalization of beauty standards like never before.


Keywords: ISAPS report, beauty standards worldwide, global beauty standards, plastic surgery trends, plastic surgery trends worldwide, global cosmetic procedures, Brazilian butt lift, rhinoplasty, blepharoplasty.

This article appears exclusively on ZALEA.com.