Laverne Cox, Caitlyn Jenner, & Understanding Sex Reassignment Surgery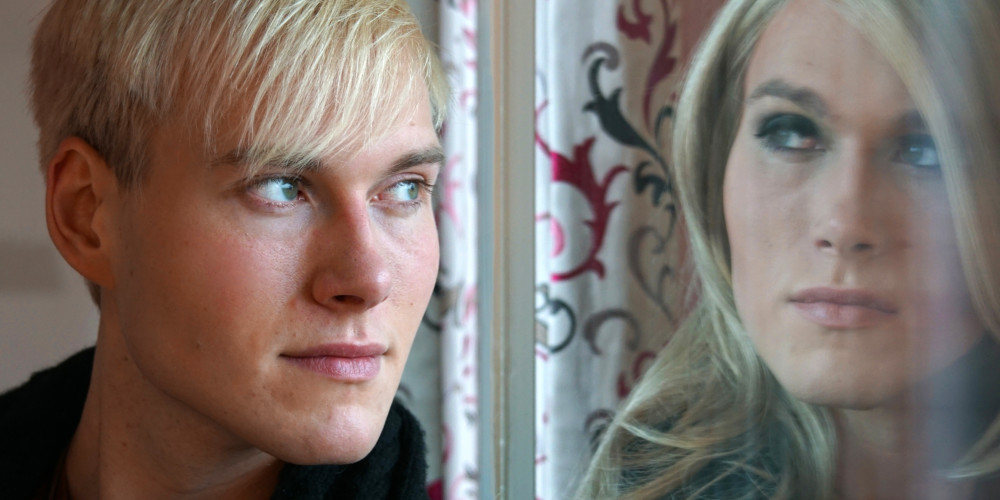 The transgender community has been in the spotlight recently: both in politics with debate over public restroom laws and in entertainment and culture with transgender celebrities like Laverne Cox and Caitlyn Jenner expanding general understanding about individuals who don't identify with his or her birth sex.

One area in which the science world and transgender social movement intertwine is in gender-identity related plastic surgery procedures. Types of procedures in this category include vaginoplasty, breast augmentation, and tracheal shave – but by far the most controversial of these is sex reassignment surgery.

Research done by the UCLA-based think tank called The Williams Institute estimates that 700,000 Americans are transgender. However, the lack of national survey or agreed upon definition of transgender causes doubts about its accuracy.

Of those who identify as transgender, only a small portion proceed with full sex reassignment surgery. According the the Encyclopedia of Surgery, sex reassignment surgery (also known as sex change or gender reassignment surgery) is a procedure that changes genital organs from one gender to another. This procedure is done on newborns with genital deformities as well as on adults who "believe they are physically a different sex than they are mentally and emotionally."

Because most of these procedures are done in private offices, collecting data on sex reassignment surgery is even more difficult, but it's suspected that between 100 and 500 of these procedures are done per year in the United States.

Both male-to-female and female-to-male reassignment surgeries are intricate, but because of the less physical tissue to work with, female-to-male surgery is performed less often, is more expensive and exhibits less consistent results. Some insurances such as Aetna cover the surgery if a list of criteria is met including an age limit, documented gender dysphoria, and a letter from a medical professional.

Because of the alarming lack of data, some worry the irreversible surgery is performed without the necessary emotional and physical pre-surgery preparation and ultimately hurts patients.

In a 2016 article republished by Newsweek, writer and speaker Walt Heyer cites several studies that present information that explores the seeming comorbidity of psychiatric diagnoses such as depression and suicidal thoughts and gender dysphoria. Heyer himself is a former transgender who believes mental health disorders and childhood trauma are the true cause of gender dysphoria and that transgender individuals were not born that way.

A small-scale 2015 study he cites found that of the 118 individuals diagnosed with gender dysphoria, 29.6 percent also had dissociative disorders, 45.8 percent had a lifetime of major depressive episodes, 21.2 percent attempted suicide, and 45.8 percent experienced childhood trauma.

"Without sufficient research and consensus on treatment of children diagnosed with gender dysphoria, and knowing that over half have coexisting disorders, any invasive treatment, even if recommended by the current guidelines, is simply an experiment," Heyer writes.

But almost all of the studies Heyer uses in his arguments conclude that more research is needed before making strong connections concerning this under-explored topic.

Chicago-based board-certified plastic surgeon Dr. Loren S. Schechter has been performing gender-related plastic surgery for 16 years and shared in a 2012 Huffington Post article that because of the incredibly personal and emotional nature of these procedures, it's important to discuss them with respect and sensitivity.

Based on discussions he has had with his gender-related procedure patients, Dr. Schechter believes of all the language used to discuss sex reassignment surgery, the term "gender confirmation surgery" more accurately characterizes the procedure. He says other terms that use language like "change" or "reassignment" don't align as well with the patient's reasons for moving forward with the procedure.

"This is not about choice; it's about using surgery as one of the therapeutic tools to enable people to be comfortable with their gendered self," Dr. Schechter said. "If I can use my surgical skills and advanced microsurgical training to help people with an often lifelong struggle find peace of mind and comfort with their bodies, why wouldn't I?"

Like ethical debates in the medical world and beyond, as a society we should be asking ourselves "just because we can, does that mean we should?" Individuals in the transgender community are human beings who not only deserve to be healthy mentally and physically – but also to flourish. As we move into the future, more and more research will become available for medical professionals to help those seeking sex reassignment surgery to make a confident and informed decision.