UltraShape Power Treatment Review: Fat Reduction Procedure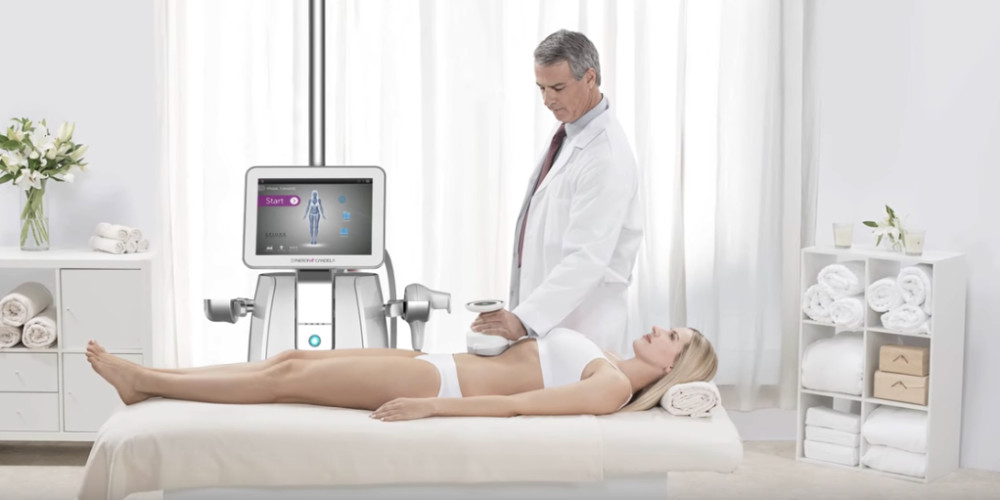 8.2

/

10

Overall

Marketing Claims

Peer Reviewed Literature

Consistency of Results

Comfort Level

Overall Satisfaction
Editorial Review
Pros:
The procedure can be customized for each patient. The technology works well on the "soft, superficial fat"
Completely comfortable procedure with no downtime
No bruising or swelling, no risk, quick to administer

Cons:
Cost
Cannot treat under the chin area

Need for staff to administer the entire time
Things You Should Know:
Best candidates are within 10-20 pounds of ideal weight and interested in maintaining a healthy lifestyle.
Patients need to have reasonable expectations.
UltraShape Power is not a weight loss tool, it will help contour stubborn areas of fat.
Patients should avoid sugar and alcohol for a minimum of 72 hours pre and 72 hours post procedure.
Hydrate before and after UltraShape procedure.
Patients Should commit to a series of treatments for best results.
Most Common Use Cases:
For patients with areas of stubborn fat that cannot be reduced with weight loss and exercise.
Physician Testimonials
"This has been a good addition to my practice- it offers a "custom contouring" approach." – Jamie Moenster, MD

Additional Information
Procedure Description (provided by manufacturer):
UltraShape Power is a FDA-cleared, non-invasive body-shaping procedure using focused, pulsed ultrasound energy to selectively destroy fat cells. The procedure is nonsurgical, which means no incisions, no anesthetics and no recovery time. UltraShape's ultrasound energy destroys the walls of treated fat cells in the body and releases that fat in the form of triglycerides. Those triglycerides are then processed through the liver and eliminated from the body naturally. Meanwhile, the surrounding tissue, nerves and muscles are left unharmed. Typically, the UltraShape procedure involves a series of three treatments spaced two weeks apart. 


Typical Clinical Applications:
UltraShape Power is FDA-cleared for selective, non-invasive fat destruction in the abdominal region.
Best Patient Candidates:
UltraShape Power is ideal for people with stubborn fat or genetically acquired problem areas. It is not recommended for major weight loss.
Other Patients Considerations:
For best results, maintaining a healthy lifestyle with diet and exercise is recommended.
UltraShape US Procedure Cost & Price Range:
Varies by area treated.
Average Number of Treatments Needed:
1 to 3.
Have you been wanting to have a cosmetic procedure but putting it off because you thought you couldn't afford it? Is the cost of going to the best dermatologists and physicians just out of reach? With ZALEA FINANCE the time is now to pursue that cosmetic procedure you've been dreaming of.

GLOSSARY
Nonsurgical Fat Reduction
VIEW {{!state.glossary ?'ALL' : 'LESS'}} >