The Science Behind The Port-Wine Birthmark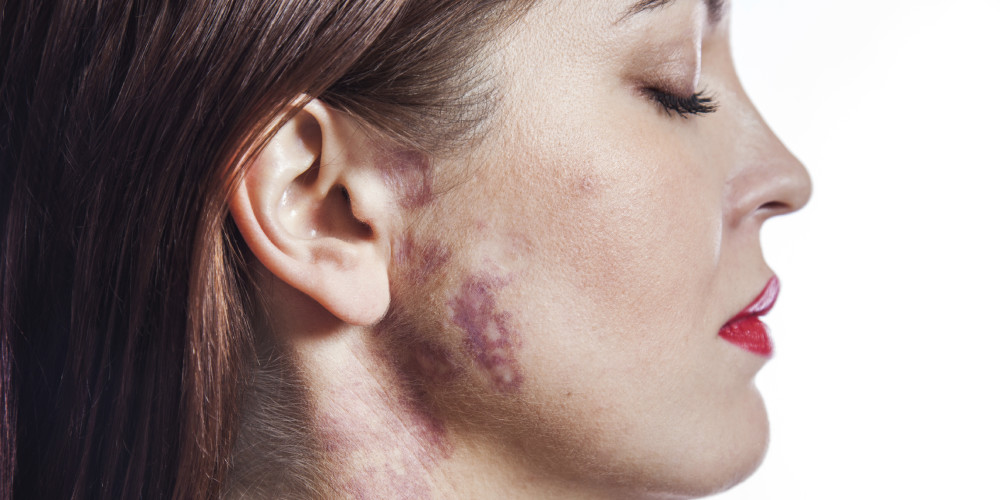 At last, scientific research has unlocked the causes of port-wine stain birthmarks, as well as a rare but related condition that brings lifelong struggles with blindness, seizures and mental disabilities.

As reported by scientists in The New England Journal of Medicine, these birthmarks have been linked to a single change to a single gene after conception, and affect about one in 300 babies, while Sturge-Weber Syndrome occurs in about one in 20,000 births. Advances in bioinformatics have helped identify when and where the molecular switch gets tipped. Jonathan Pevsner, director of bioinformatics at the Kennedy Krieger Institute in Baltimore, says: "It's great because we have an immediate biochemical understanding of what's happening, and that means we can immediately move on to the idea of what to do about it."

Such innovations are a milestone in the field of genetics, where diagnosis of these 'lightning strike' mutations was much less precise in the past. More importantly, it is major step forward for parents of children with the rare disorder. The Sturge-Weber Foundation, founded and presided over by Karen Ball, now has more than 5,000 members around the world. Along with her husband, Ball started the Foundation in 1987 after their daughter, Kaelin, was born with the condition. Beyond a birthmark covering her entire face, half of Kaelin's brain had hardened before birth and wasn't functioning. Due to the pressure this put on her optic nerve, the Balls were told their daughter would be prone to seizures and might lose her vision. Despite the heartache this caused, Ball and her husband became determined "to find out why this happened and make it better."

To understand the causes of the condition, doctors were in need of tissue samples, which Ball went in search of. "That was a hard sell for parents, because they didn't want to scar their baby on top of the birthmark, so you have to walk them through that psychological process [of donating tissue]," she said. Once enough samples were in collected, the study used genetic sequencing to locate at what precise point in the 700 billion base pairs of DNA changed in the affected and unaffected samples. "It's a needle in a million haystacks [to find that]," said Pevsner.

Having identified the mutation in the GNAQ gene, doctors began searching for drugs to treat the symptoms, including seizures and strokes. So far there have been mixed results, and at present there is still no way to prevent the condition. However, another consequence of the discovery has been to alleviate the guilt many parents feel about assumedly passing the condition to their children. Ball herself describes the heavy load of guilt she carried until the discovery revealed the condition to be one of nature's random acts.

Original Source:
http://consumer.healthday.com/disabilities-information-11/misc-birth-defect-news-63/researchers-pinp...


GLOSSARY
VIEW {{!state.glossary ?'ALL' : 'LESS'}} >