The Mommy Makeover Every Mother Deserves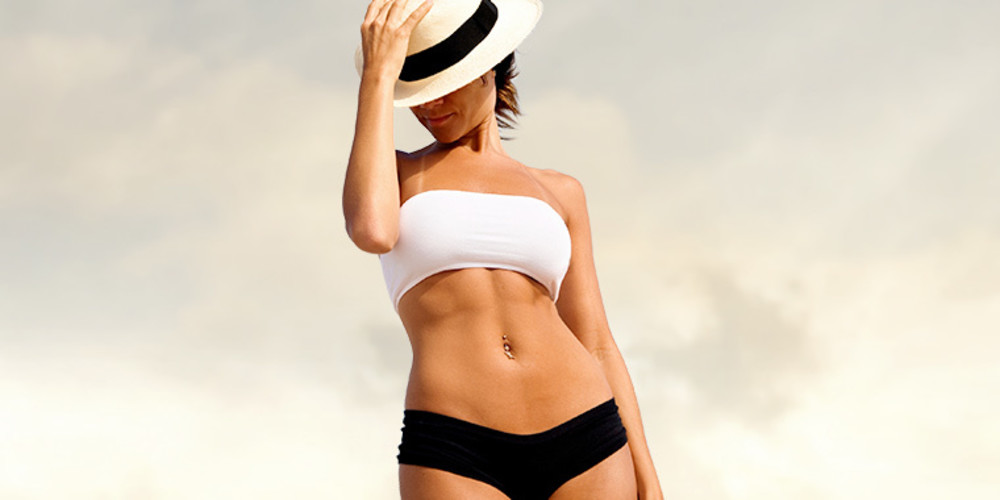 Our moms are always on our minds. Their love and dedication inundate all areas of life – and that can be taxing on them physically. One thing a mom might want to reclaim is her pre-pregnancy body. If diet and exercise are just not getting rid of that flabby tummy or you're looking to perk up your chest, a mommy makeover might be an option for you.

A mommy makeover is a tailored set of procedures that generally focuses on improving the appearance of sagging or distorted breasts and/or issues surrounding the abdomen. Some non-invasive procedures also can brighten up a tired face or help slim down the midsection. The goal is to rejuvenate a woman's body and help restore a younger-looking, pre-pregnant self. Several of these procedures are popular outside of mommy makeovers, and their safety and efficacy have been tested and proven.

Focus: Breasts

Perk up and pep up
One popular procedure in the mommy makeover category is the breast lift, also known as mastopexy. Having kids and/or breastfeeding can drastically affect the shape and volume of the breasts, as well as the appearance of the nipples and areolas. A breast lift is a surgical procedure that targets these areas through lifting the breasts and removing excess skin. The procedure aims to give breasts a refreshed youthful shape.

Might want to downsize?
Breast reduction may be the way to go for some moms if you're looking to reduce some of that post-pregnancy breast fullness. For some women, larger breasts can be exactly what they wanted, but if the breasts increase in size because of pregnancy too much, it can cause discomfort, pain and even some back and breathing complications. Through removing unnecessary skin and fat, breast reduction surgery can alleviate the effect of complications caused by enlarged breasts, and can be used to shape a smaller, more desired breast look.

How about an upgrade?
For other moms, their breasts may have lost volume or size after having kids. Breast augmentation is another popular procedure associated with mommy makeovers. Frequently performed with a breast lift, breast augmentation surgery uses implants (silicone gel, saline, or even fat grafted) to give the look of fuller, perkier breasts. Because there are different options and elements to breast augmentation surgery, the best thing to do is to discuss with a plastic surgeon about what you'd like your breasts to look like to determine the best plan for you.

Focus: Abdomen

Tuck and tighten
When the connective tissue around the abdomen gets stretched during pregnancy, it sometimes struggles to bounce back to it's pre-baby form. A frequent tool used is a tummy tuck, also known as abdominoplasty. During this surgery, the fascia, or connective tissue over the abdominal muscles, is trimmed and tightened using sutures. Sometimes the incision scar, which runs hip to hip, is visible but most plastic surgeons are able to make it blend in well with the natural folds of the body.

Fat bust, baby!
There are lots of different types of invasive and noninvasive procedures that target that stubborn fat around that doesn't respond to diet and exercise. If pregnancy increased this kind of hard to burn fat around your flanks and hips, liposuction might be part of your mommy makeover package. This might be paired with a tummy tuck and is a surgical method of sucking the fat out of target areas through a high-powered hose.

Freeze fat away without surgery!
Medical innovation in recent years has made it possible to eliminate fat cells in different ways without the hassle of surgery. One example of these noninvasive techniques is CoolSculpting which is a cooling-based technology that destroys targeted fat cells in places like the inner and outer thigh, abdomen, sides, upper arms, and submental area. A CoolSculpting treatment usually takes up to one hour and most patients see visible fat reduction within a few weeks after the procedure.
Focus: Face

Wrinkles-be-gone
There's a reason Botox has been the number one noninvasive cosmetic procedure around the world for years: it's fast and easy and the results speak for themselves. This injectable form of botulinum toxin type A has been used in cosmetic medicine for decades and targets fine lines and wrinkles around the eyes and on the forehead between the eyes. The procedure takes roughly ten to fifteen minutes and there's little downtime or recovery.

Take back that youthful plump
Dermal fillers are injectables that can be used on various areas of the face to reduce wrinkles and facial lines and restore a healthy, young looking fullness. They can aid in plumping lips, fill out loss of facial volume, and reduce the appearance of scars and wrinkles. There are different types of dermal fillers that vary in how long they last, but a popular family of hyaluronic acid fillers are the Juvéderm products. The procedure usually takes less than an hour and there's generally minimal pain and downtime associated with them.

Mommy makeover procedures involve recovery and upkeep, so planning with your physician about how much time to set aside and what types of side effects you can expect is crucial. As always, a healthy diet and exercise are recommended before and after any plastic surgery procedure.

Also, take into consideration if you are nursing or planning to be pregnant again because that might affect the long term benefits and/or safety of some procedures. Financial planning is recommended and according to Dr. Debra Johnson, the president of the American Society for Plastic Surgeons, it's smart to set aside $10,000 to $20,000 for your mommy makeover.

The best way to figure out what's right for you is to consult your doctor and talk over the best course of action to realize the best version of yourself!


This article appears exclusively on ZALEA.com.


GLOSSARY
VIEW {{!state.glossary ?'ALL' : 'LESS'}} >