Tanning Beds Can Be Dangerous, and Addictive!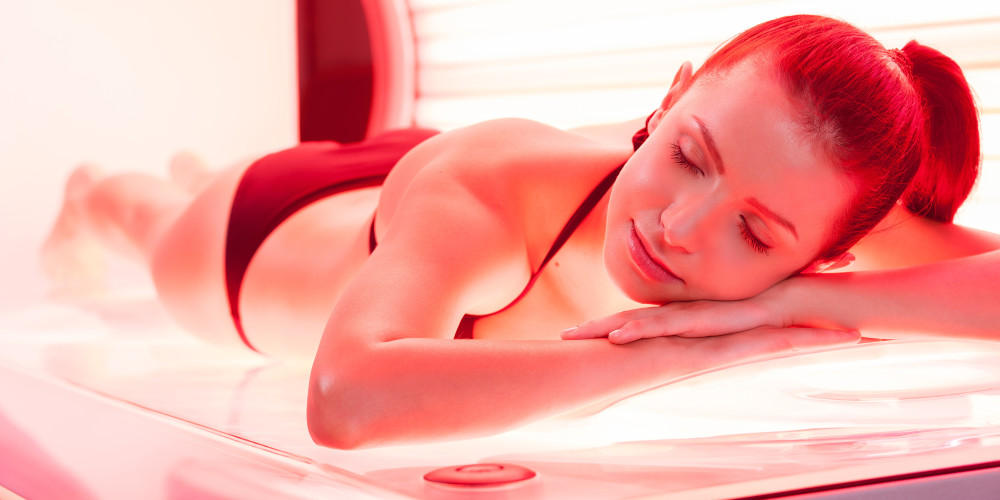 At this point, most people know that tanning or any overexposure to ultraviolet light can lead to cancer. But the danger doesn't seem to be holding back the 7.8 million women and 1.9 million men who partake in indoor tanning practices.

Some dangers of indoor tanning have already been established – aside from the obvious like sunburn and premature aging, tanning can cause the immune system to weaken as well as cause various types of cancer. Those who indoor tan are 74 percent more likely to develop melanoma according to a recent investigative article by Allure.

In 2013, research done by the Yale School of Public Health associated indoor tanning and a type of non-melanoma disfiguring skin cancer called basal cell carcinoma, causing lawmakers to ban indoor tanning beds in some U.S. states for anyone under 17.

The Food and Drug Administration is working to help prevent tanning related problems as well. Because individuals under 18 are at the highest risk of adverse health problems because of indoor tanning, the FDA has consistently been advocating for legal prevention of tanning use for minors, along with education of the dangers of indoor tanning for adults.

In 2013, the FDA issued protective rules restricting the use of sunlamp products to only those 18 and older as well as the requirement of signing risk acknowledgement certifications upon frequent sunlamp sessions.

"[This] action is intended to help protect young people from a known and preventable cause of skin cancer and other harms," said acting FDA Commissioner Stephen Ostroff, M.D.

And tanning is physically dangerous. If you can believe it – based on 2003-2012 data in the U.S., the Centers for Disease Control and Prevention reported that more than 3,000 emergency department room visits occur for injuries related to indoor tanning each year in the U.S.

Currently, the scientific community is further exploring the effects that tanning has on a person's body. It turns out there's more going on than just pigment change. Patterns of addiction have been associated with tanning and psychodermatologist Josie Howard told Allure about another interesting effect of this popular habit.

"The biological rationale for tanning dependence is that exposure to UV light results not only in melanin production, but also the production of endorphins," Dr. Howard said.

That's right – endorphins, the hormones in the body credited for inhibiting pain and creating that euphoric feeling. When someone tans, his or her body creates the same hormones causing them to keep going back.

"The bottom line is that our skin and mind often have a very strong connection. Whether it's acne, cold sore breakouts, or psoriasis, we often don't realize that our skin health and our mental health go hand in hand," Dr. Howard said. "In this case, for some, we see a strong connection between tanning addiction and other addictive behaviors."

A recent study by the Yale Cancer center also found a correlation between tanning dependence and alcohol dependence. Published in the Journal of the European Academy of Dermatology and Venereology, the study surveyed 499 people who sunbathed or used tanning beds, and found that those who exhibited signs of tanning addiction were also six times as likely to be dependent on alcohol and three times as likely to suffer from Seasonal Affective Disorder (SAD).

"We hope our findings will help researchers design interventions specifically targeted to help people who are tanning dependent and thus reduce skin cancers," said the lead author of the study, Brenda Cartmel, Ph.D.

The complete value of uncovering the connection between these addictions is still unclear, but experts believe that addressing the causes of one addiction could help alleviate the others. So if you're starting to look like one of the Jersey Shore cast members – you may be addicted. Consulting a doctor could help break the dependence and improve your overall quality of life.