What is Spironolactone?: Female Hair Loss & Hormonal Acne Treatment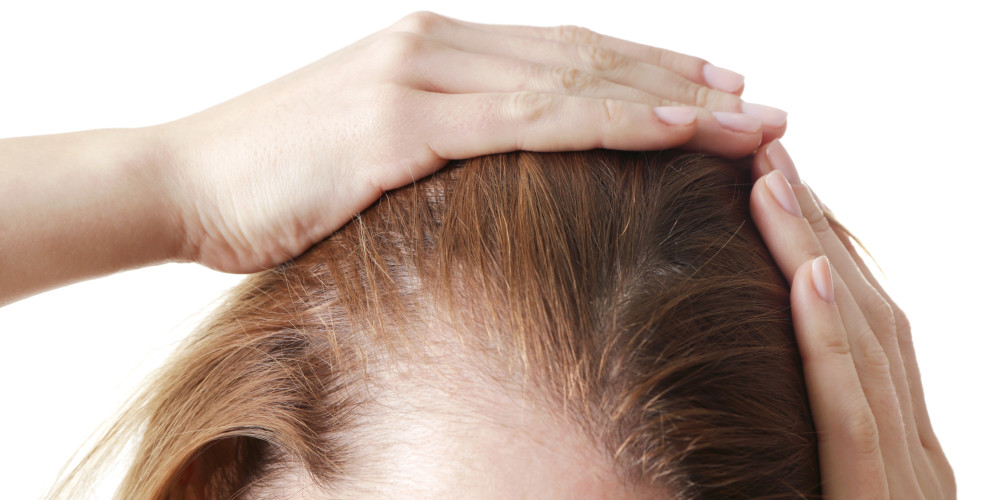 By Kyle T. Amber, MD

Spironolactone is a medication taken by mouth that is traditionally used to treat patients with severe congestive heart failure. In early studies, it was found that while the medication was not a particularly impressive diuretic, it did lead to a reduction in adult acne and female pattern hair loss. While it is not FDA-approved for the treatment of acne or hair-loss, it is a commonly used treatment for both conditions [1].

Spironolactone works by inhibiting the enzyme 5 alpha-reductase, the enzyme that activates testosterone. Several observational studies have shown significant improvement in female patients taking the medication [2, 3]. It can be safely and effectively combined with oral contraceptive pills or topical retinoids[4, 5]. For women with thinning hair (androgenetic alopecia, female pattern hair-loss) spironolactone can also increase hair growth [6, 7]. Like other solutions for increasing hair-growth, it only lasts while taking the medication.

While spironolactone is overall a well-tolerated medication, there are several side effects that should be noted. Spironolactone can result in severe birth defects if taken while during pregnancy, thus oftentimes a concomitant oral contraceptive is recommended. High potassium has been a concern, though a recent large study demonstrated that in young healthy women, there is no clinical significance to having slightly elevated potassium with spironolactone [8]. Other side effects include irregular menstrual cycles, headache and low blood pressure. For male-pattern hair loss, it is not a good treatment, as it can result in gynecomastia (the development of breasts in men).

Overall, spironolactone is a very helpful and generally well-tolerated medication for improving hormonal acne (around the mouth, chin-strap lines, flares near menses) as well as for female-pattern hair loss. I've had many patients with quite stubborn acne that benefited from it.

Sources:
1. Hassoun LA, Chahal DS, Sivamani RK, Larsen LN. The use of hormonal agents in the treatment of acne. Semin Cutan Med Surg. 2016; 35: 68-73.
2. Sato K, Matsumoto D, Iizuka F, et al. Anti-androgenic therapy using oral spironolactone for acne vulgaris in Asians. Aesthetic Plast Surg. 2006; 30: 689-94.
3. Yemisci A, Gorgulu A, Piskin S. Effects and side-effects of spironolactone therapy in women with acne. J Eur Acad Dermatol Venereol. 2005; 19: 163-6.
4. Krunic A, Ciurea A, Scheman A. Efficacy and tolerance of acne treatment using both spironolactone and a combined contraceptive containing drospirenone. J Am Acad Dermatol. 2008; 58: 60-2.
5. Lessner E, Fisher S, Kobraei K, et al. Spironolactone and topical retinoids in adult female cyclical acne. J Drugs Dermatol. 2014; 13: 126-9.
6. Adamopoulos DA, Karamertzanis M, Nicopoulou S, Gregoriou A. Beneficial effect of spironolactone on androgenic alopecia. Clin Endocrinol (Oxf). 1997; 47: 759-60.
7. Famenini S, Slaught C, Duan L, Goh C. Demographics of women with female pattern hair loss and the effectiveness of spironolactone therapy. J Am Acad Dermatol. 2015; 73: 705-6.
8. Plovanich M, Weng QY, Mostaghimi A. Low Usefulness of Potassium Monitoring Among Healthy Young Women Taking Spironolactone for Acne. JAMA Dermatol. 2015; 151: 941-4.

GLOSSARY
VIEW {{!state.glossary ?'ALL' : 'LESS'}} >