Peel, Microdermabrasion, or Laser?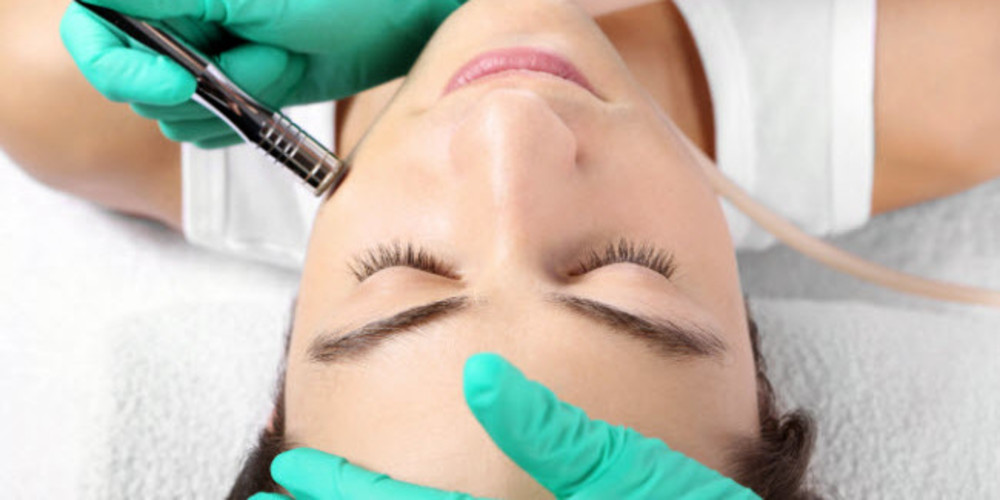 Confusion reigns for many women and men on peels, microdermabrasion, and lasers. Which are the right tools for the right problem? Below are some basic guidelines to consider.

If your problem is:

Oily skin and acne. Generally, microdermabrasion is best for this problem because the exfoliating tip (one patient described it as feeling like a cat tongue) will clean off dead skin cells instantly. And the vacuum-like suction helps to clean out pores and remove plugs (comedones) better than a peel or a laser. It also helps to reduce oil temporarily. Another plus: it's much safer than a peel on darker skin types. Don't do microdermabrasion without a doctor's approval if you have cystic acne or are very inflamed.
Peels are less predictable –they may be fine if you are used to them. But they may cause more downtime than a microdermabrasion. Peels can cause brown spots and blotches on darker skin types if not done correctly or if post-care instructions aren't followed carefully.
Lasers, in my opinion, are still not great for acne, although there are some in development (but not FDA approved yet) that look promising.
Read the rest of the article at blogs.webmd.com
More from the News Room

14 Things You Should Know About Botox
GLOSSARY
Atopic Dermatitis (eczema)
Deep Vein Thrombosis (DVT)
VIEW {{!state.glossary ?'ALL' : 'LESS'}} >