New Options For Aging Skin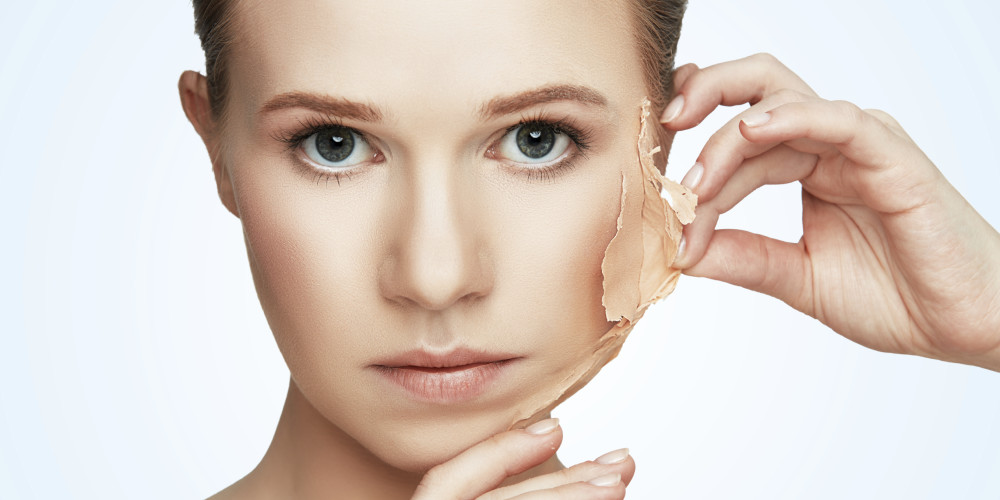 For men and women alike, years of exposure to the sun and elements, gravity, fat buildup, thinning skin and smoking can all impact of the appearance of wrinkles and the loss of youthful look.
New options for treatments have given rise to a variety of medical spas, medi spa in spa-like environments and in doctor's offices. These facilities offer mainly cosmetic procedures, not covered by insurance policies. The procedures are usually performed by a licensed esthetician under the supervision of a board certified doctor. Meanwhile, the doctor handles all medical procedures.
Dr. Sanjiv Saini, medical director of MD Dermatology of Maryland, pointed out the dermatology practice administers to patients of all ages. While for "for younger kids, it's all about acne treatments (…) people [in their 40s] start to think about skin rejuvenation, and removing fine wrinkles and deep lines. Surgery isn't the only option" he said.
At any age, Saini is a big proponent of sunscreens. "I'm a fan of sunscreens with zinc. They physically block the sunlight. In the new formulations, the zinc is dispersed throughout the lotion. It's not like the white paste that life guards used to put on their nose. Sunscreens without zinc block only certain lightwaves."
"Skin cancer is the most rapidly developing cancer today," he cautioned. "8,000 to 9,000 people will die of melanomas this year." He advises people of all ages to get routine physicals to have their skin checked for telltale signs of cancer or a melanoma, a serious form of skin cancer.
As do many plastic surgery and dermatology offices in the area, MD Dermatology of Maryland offers a variety of treatments. "There are laser treatments and chemical peels, fillers and botox injections," Dr. Saini said.
Injections of neuromodulators, like Botox, Dysport and Xeomin "numb the muscles." Pricing varies for these injections into the area between the eyebrows or in the nasolabial folds - the "parentheses" lines or laugh lines on either side of the lips.
Costs for fillers, used in the lines beneath the lips, and in the nasolabial folds, begin at $650. Chemical peels, which can rejuvenate the skin and erase fine lines, start at $100 for a medium peel and $300 for a deep peel. Thin lips can also be plumped up and look fuller with an injection of Juvederm fillers.
When it comes face lift, "the technology has improved so much, people don't have to go into hiding after a procedure (…) A person can have a procedure on Thursday afternoon and be back at work on Monday." he said. This sometimes a five-hour procedure, can cost from $10,000 to $20,000 in the area.
Another option in today's medi spas is Hair removal by laser and photorejuvenation. Intense pulsed light (IPL) treatment can reverse some of the effects of photoaging by removing wrinkles as well as pigmented lesions and vascular blemishes - beginning at $300; or treat acne, starting at $379. Profractional laser treatments are another alternative for removing fine lines, wrinkles and sun damage. Packages begin at $1,500. Skincare product lines are also available at many facilities that address acne, rosacea, sun damage or sun protection, and anti-aging issues.
Lothian resident Geneva Clement, in her mid-60s, has had "a little work done." The retired personnel director had the bags beneath her eyes surgically removed a few years ago. In March, she had filler injected into her laugh lines. More recently, she opted for a neck contouring laser procedure that is minimally invasive and is performed by a doctor without general anesthetics.
"I decided to have neck contouring done because I had a little turkey gobble hanging underneath my chin. I wanted to see a different look." she said. The one procedure was done through three small incisions in the skin of the neck and cost about $4,500. "I was tired of my children and grandchildren toying with the turkey gobble," Clement said with a smile. "I'm taking some Tylenol, but that's it."
This Zalea Original piece was written and approved by the Zalea Editorial Team.Related: Capital Gazette
GLOSSARY
Nonsurgical Skin Tightening
VIEW {{!state.glossary ?'ALL' : 'LESS'}} >