Microdermabrasion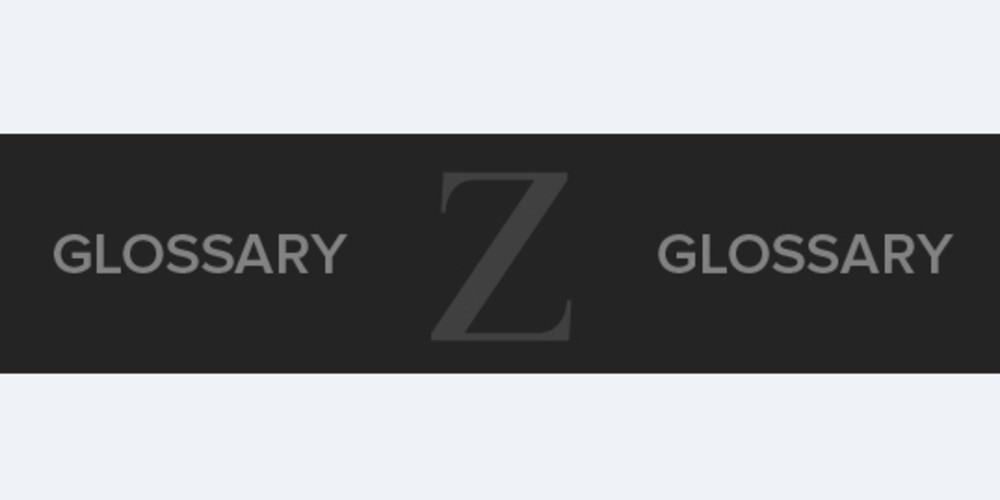 Description
Microdermabrasion is a noninvasive, skin resurfacing procedure that gently exfoliates or polishes away the top layer of dead skin cells, while stimulating collagen growth, to reveal healthy new skin that looks and feels smoother. Fine lines, blemishes, dull skin and sun spots can be improved, especially with regular treatments. Products such as moisturizers, creams and lotions are more easily absorbed and therefore more effective after microdermabrasion treatment. This is a painless, low-risk skin treatment that can be added to your beauty routine.
When to Consider microdermabrasion
If you want to brighten your skin and have a healthy glow
If you have sun damage, acne scars, or fine lines
If your pores are clogged and you often have blackheads and/or whiteheads
If you want to maintain healthy, clear skin
About
Most often, your microdermabrasion treatment will be performed by a licensed skincare professional in your plastic surgeon's office or medical spa.
There are two general methods for microdermabrasion:
Crystal Microdermabrasion
For this type of microdermabrasion, a handpiece emits crystals onto the surface of the skin, resulting in a gentle abrasion or "polishing" process. Then the dead skin cells along with the crystals are suctioned off either instantaneously (in the same handpiece) or in a secondary process.
Diamond-Tip Microdermabrasion
This type of microdermabrasion works with a diamond-tip handpiece that gently abrades and exfoliates dead skin cells. Like the crystal microdermabrasion, the dead skin is either suctioned off right away in the same handpiece or in a secondary process. The diamond-tip microdermabrasion is safer to perform closer to the eyes and has more flexibility in sensitive areas or on more sensitive skin.
Microdermabrasion may be combined with a light chemical peel to increase the effect. Immediately after your treatments, a moisturizer with SPF will be applied to hydrate and protect your skin.
Note that if you have a serious skin condition such as deep, widespread acne, active rosacea, eczema, or dermatitis, then your plastic surgeon might have other recommendations for you. Skin lesions, open sores, herpes breakouts, and other medical conditions may require other treatments before having microdermabrasion.
Preparation
Your licensed skincare professional or plastic surgeon will provide thorough pretreatment instructions, answer any questions you may have, take a detailed medical history, and perform a physical exam to determine your fitness for treatment. They may ask you about the following:
Open sores, wounds, or cuts on your face that can lead to infection
Medication that makes your skin sensitive such as Retin-A (tretinoin)
Any skin conditions that may be exacerbated by microdermabrasion
In advance of your procedure, your surgeon will ask you to:
Stop smoking at least six weeks before undergoing surgery to promote better healing
Avoid taking aspirin, certain anti-inflammatory drugs, and some herbal medications that can cause increased bleeding
Regardless of the type of surgery to be performed, hydration is very important before and after surgery for safe recovery
On the day of your procedure, it is helpful to have a clean face without too much makeup or products.
What can I expect on the day of treatment?
Your microdermabrasion treatment may be performed in an accredited hospital, free-standing ambulatory facility, or office-based surgical suite. Each treatment takes thirty minutes to one hour to complete but may take longer.
You will probably be permitted to go home after a short observation period unless you and your plastic surgeon have made other plans for your immediate post-treatment recovery.
Surgeon
It's important to choose your surgeon based on:
Education, training, and certification
Experience with microdermabrasion
Your comfort level with him or her
After finding a board-certified plastic surgeon in your area who is experienced in performing microdermabrasion, you will need to make an office appointment to set up a consultation.
Consultation
During your initial appointment with your plastic surgeon or licensed skincare professional, he or she will evaluate the skin blemishes you wish to have treated. You will discuss the options that may work best for your needs and preferences. This will also be a good time for you to ask any questions you may have about the options available. If you decide to go forward with the procedure, your doctor will provide you with directions for skincare and treatment in the weeks to come.
You should come to the consultation prepared to discuss your complete medical history. This will include information about:
Previous surgeries
Past and present medical conditions
Allergies and current medications
Treatment Plan
Based on your goals, physical characteristics, and the surgeon's training and experience, your surgeon or licensed skincare professional will share recommendations and information with you, including:
An approach to your treatment, including the type of device or combination of devices to be used and the number of treatments anticipated
The outcomes that you can anticipate
Your financial investment in the procedure
Associated risks and complications
Treatment location options
What you need to prepare for your treatment
What you can expect to experience after treatment
Before-and-after photos of cases similar to yours and answers to any questions
Surgeon Questions
It is important for you to take an active role in your treatment, so please use this list of questions as a starting point for your initial consultation.

Am I a good candidate for microdermabrasion?
Are the results I am seeking reasonable and realistic?
Do you have before-and-after photos I can look at for the procedure I am undergoing?
Will there be scarring or discoloration?
What will be the costs associated with my treatment?
What will you expect of me to get the best results?
What kind of recovery period can I expect, and when can I resume normal activities?
What are the risks and complications associated with my procedure?
How are complications handled?
Recovery
Your surgeon will discuss how long it will be before you can return to your normal level of activity and work. After treatment, you and your caregiver will receive detailed instructions about your postsurgical care, including information about:
Normal symptoms you will experience
Potential signs of complication
Some of the major benefits of microdermabrasion are that there are minimal side effects and downtime. The suction and exfoliation might cause some mild swelling and redness on your skin, depending on your sensitivity. After applying a moisturizer with SPF, your skin should soon normalize. Makeup can be applied and you may return to your normal daily activity.

As with most noninvasive procedures, it is recommended that you wait twenty-four hours before doing extremely strenuous exercise. It is always recommended that you wear sunscreen outside to protect your skin from harmful UV rays.
If you have extreme or long-lasting pain or notice redness and swelling contact your surgeon to find out if this is normal or a sign of a problem.
Results
You will notice a healthy glow for a few days following microdermabrasion, but the best results can be seen after repeated treatments. The number of treatments recommended for maximal results can range from five to twelve, spaced two to four weeks apart. Maintenance of results requires periodic repeat treatments after the initial regimen is completed.
It is vitally important that you follow all patient care instructions provided by your surgeon. Your surgeon will also provide detailed instructions about the normal symptoms you will experience and any potential signs of complications. It is important to realize that the amount of time it takes for recovery varies greatly among individuals.
Maintain a relationship with your aesthetic plastic surgeon
For safety, as well as the most beautiful and healthy outcome, it's important to return to your plastic surgeon's office for follow-up evaluation at prescribed times and whenever you notice any changes in your skin. Do not hesitate to contact your surgeon when you have any questions or concerns.
Costs
The cost of microdermabrasion varies from doctor to doctor and from one geographic area to another.
Because microdermabrasion is elective surgery, insurance does not cover these costs. Many surgeons offer patient financing plans to make the procedure more affordable.
Choose your surgeon based on quality, training, and experience—not cost.
See why ASAPS members are widely recognized for upholding the highest standards in the area of aesthetic plastic surgery by viewing their basic credentials, training, and certifications.
Limitations
All surgical procedures have some degree of risk. Some of the potential complications of all surgeries are:
Adverse reaction to anesthesia
Hematoma or seroma (an accumulation of blood or fluid under the skin that may require removal)
Infection and bleeding
Changes in sensation
Scarring
Allergic reactions
Damage to underlying structures
Unsatisfactory results that may necessitate additional procedures
Fortunately, there are very few risks associated with microdermabrasion. If you have any of the preexisting skin or medical conditions that may put you at risk for infection or negative results, then you should notify the plastic surgeon or skin professional performing this procedure.
In the hands of an untrained, inexperienced individual who may be working out of a non-accredited facility, any procedure can be dangerous. Make sure there is an appropriate physician with oversight of the location where you are receiving microdermabrasion.
For optimal results and to help minimize certain risks, it is important that you maintain a routine and schedule future maintenance treatments with your board-certified plastic surgeon's office or medical spa.
This article was originally published for Smart Beauty Guide and was legally licensed