Mesotherapy for Facial Skin Hydration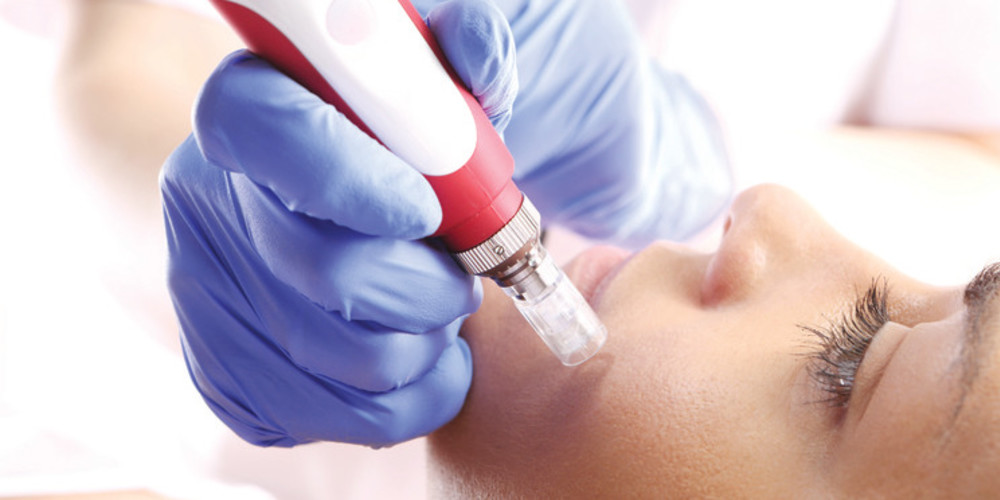 Too often we focus our efforts on treating what patients request, without recommending or suggesting other treatments that would improve their general appearance. In this manner, I believe that we are not working hard enough to care for our canvas. For us, as aesthetic practitioners, the canvas is our patients' skin, and therefore treatment of this organ should always be our first recommendation. Good skin health makes our patients look better, and will also help to improve the results of any other treatments implemented in the future, such as dermal fillers and botulinum toxin. If the skin looks better, the results of other treatments will be greater. This is comparable to an artist's masterpiece – undoubtedly, any distinguished artist would ensure that their canvas was of the best quality, to assist them in creating equally high-quality work. Likewise is true of caring for our patients' skin.
For the purpose of improving the skin, I believe in following in the footsteps of the French doctor Michel Pistor. In 1976, Dr Pistor first described a technique involving injections of medications directly into the skin, also known as mesotherapy.

1) The aim of mesotherapy in skin rejuvenation is to maintain and restore a healthy and youthful texture. The desired final effect is to firm, brighten and moisturise the skin by injecting suitable products that are biocompatible and absorbable in the superficial dermis.
2) It is also claimed that the injection of mesotherapy products promote skin rejuvenation by increasing both hydration and fibroblast activation, and re-establishing skin tone and elasticity.
3) At present, mesotherapy is used to treat a variety of conditions such as acne, rosacea, cellulite, localised adipocytes, stretch marks and hair loss, as well as for skin rejuvenation. In this article I will highlight the case study of a patient with dry skin below the eyes and the mid cheek area.

Read the rest of the article at Homepage
More from the News Room

Tattoo Artists and Skin Cancer Detection
GLOSSARY
Nonsurgical Skin Tightening
VIEW {{!state.glossary ?'ALL' : 'LESS'}} >