Lasers in Dermatology: Science and Uses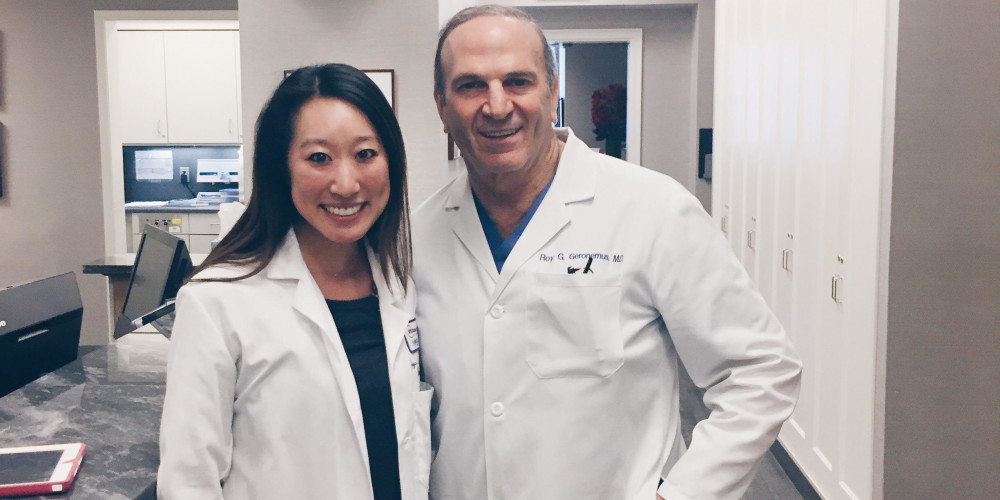 A few weeks ago I visited Dr. Roy Geronemus, a world-renowned laser guru and seasoned dermatologist, at Laser & Skin Surgery Center of NY, and I became exposed to the world of lasers in dermatology for the first time. It. Is. Fascinating. I felt like I was in a laser playground with all these cool toys to use (yes, it made me think of Dr. Evil too). I've been reading a ton about lasers and how they work and I figured you guys would want to know too! Here's a closer look at how we use lasers in dermatology.
How do they work:
Lasers work by selectively targeting certain molecules that absorb the laser light in the skin, mainly blood, water, or melanin (pigment). When laser light is absorbed, that light energy is turned into heat energy, and the higher temperatures actually destroy the target. Different wavelengths of lasers will target different things in the skin; for example the pulse dye laser targets blood because it has a 585-600 nm wavelength so it destroys blood vessels. Another laser called the ruby laser targets melanin (pigment), so it can be used for freckles and sunspots. Each laser targets and destroys something specific in the skin while leaving other structures more or less intact, and we have used this potential to our advantage in dermatology.
Read the rest of the article at Dr. Joyce
More from the News Room

Scalp Cooling Helping Prevent Chemo Hair Loss
GLOSSARY
VIEW {{!state.glossary ?'ALL' : 'LESS'}} >