Knife vs Natural Which Anti Aging Camp Are You In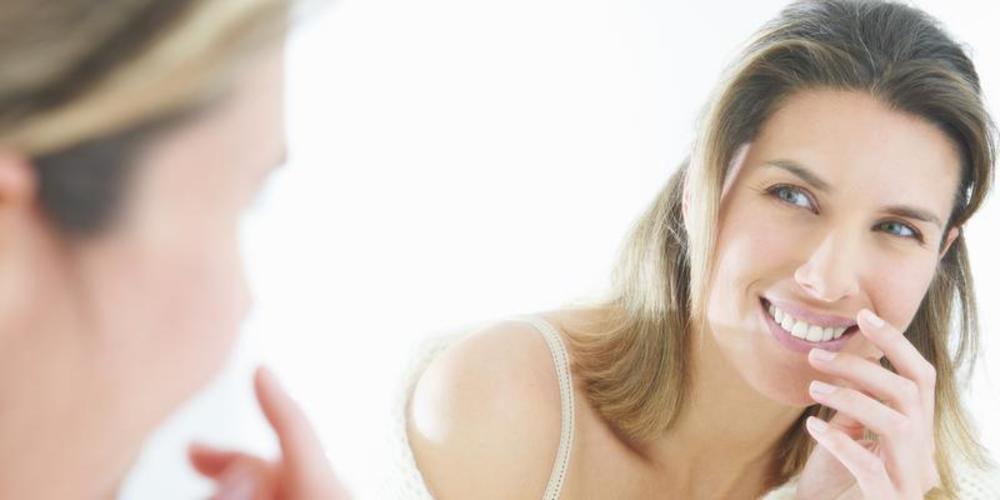 When it comes to anti-ageing, there are those who go natural and those who choose Botox, fillers or surgery. These are the new lengths they'll go to
Picture the scene: it's a late-summer gallery opening in Mayfair as an eclectically affluent group of collectors, critics and gallerists come together. On the periphery, two women meet for the first time. Both beautifully dressed and immaculately groomed, they're almost 50 – yet they each looked a decade younger with their clear, radiant skin and marked the absence of lines. A few years ago it would have been safe to assume both had gone under the knife, yet these two women have forged very different beauty paths.
One is a fully signed-up member of the "whatever it takes" approach to beauty, undergoing a biannual regime of subtle Botox and fillers, and is currently flirting with the idea of having a full facelift as she nears her fifties. The other will do anything to avoid going near a knife or needle – although there's nothing low-maintenance about her beauty schedule, with its monthly appointments for increasingly high-tech (though resolutely non-invasive) treatments.
Welcome to the new beauty tribes. The needles-and-knives crew takes an anything-goes approach to maintaining the plumped-up perfection of youth. The new naturals are equally determined to stave off aging without resorting to such drastic measures. But together they are redefining the beauty landscape – and in some cases coming together as new sci-fi treatments increasingly blur the boundaries of what's considered invasive and non-invasive.
If there's a poster girl for the new naturals camp, then it's almost certainly Gwyneth Paltrow, who is a vocal advocate – both in interviews and on her lifestyle website Goop– of living a clean, green lifestyle. It's safe to say, however, that the actress's glowing skin and almost line-free face is not maintained with kale smoothies and beet salads alone.
Paltrow recently sermonized on the benefits of aggressive face work – eulogizing her "hardcore" treatments with the Californian-based facialist Sonya Dakar and likening her favorite radio-frequency-based Thermage sessions (from around £1,500) to "having your face smacked with a rubber band that has an electric shock in it". Over in New York, meanwhile, celebrities including Michelle Williams, Rachel Weisz and Naomi Watts jostle for a window with the cosmetic dermatologist Dr. David Colbert, whose Triad Treatment (from about £500) combines microdermabrasion, laser toning and a glycolic peel in a smoothing, firming wonder-facial.
The most sought-after treatments are combination therapies designed to get the most impressive results. "By doing two or three different treatments within one, each boosts the other," says the London-based laser specialist Debbie Thomas, whose multi-faceted facials are part of the new generation of so-called natural treatments (although some would beg to differ). "You can do a mild peel, a light dermabrasion, and a laser – and the three of them combined will give a much better result than one of them at a very strong level. For me, it's logical. I like to try to not work at strong levels and, where possible, avoid any side-effects."
One of the über-facialist Sarah Chapman's stem cell facials takes a similarly layered approach – starting with a lactic peel, followed by a stem cell-collagen activator and derma-rolling with a stem-cell serum and ending with LED light therapy (£260).
In the sea of new treatments (or, in many cases, not new but newly repackaged), the hardest part is getting to grips with the science behind the latest technology. But nearly all have the same aim – boosting the collagen in the skin, which, in turn, will plump and renew the surface layers.
Radio-frequency treatments (which would previously only have been found in medical practice), such as Gwyneth's favorite Thermage, promise to renew skin and boost firmness by stimulating collagen renewal with pulses that travel down to the deepest layers of skin. The results can be long-lasting – sometimes over the years.
Ultrasound treatments such as Ulthera (from £750) also claim the same collagen-boosting properties but work by sending ultrasound waves (far more concentrated than those used in sonography) deep into the tissues, heating it up to create a tightening effect.
As well as dealing very effectively with specific imperfections, from thread veins to age spots, laser treatments such as Fraxel (from £575) are used for overall rejuvenation, superficially (in some cases) heating up tissue to encourage the skin to heal, which is said to boost collagen levels over time. The equally popular light-based IPL (intense pulsed light, from £180) uses bursts of high-intensity light to target imperfections and sun damage.
The contemporary cosmetic procedures landscape (a market in Britain that, it is estimated, will be worth £3.6 billion by next year, according to the Department of Health), with its lasers and ultrasound, IV vitamin drips and micro- or nano-currents (none of which is considered to be invasive), is swiftly blurring the lines of what natural beauty is.
But if this all sounds anything but natural, then consider the lengths to which the needles-and-knives camp go. Many may hold off a full facelift for now – in favour of the fashionable mini-lift (where more specific areas such as the jawline are lifted) or less-invasive procedures such as the thread lift, where tiny – usually polymer – threads are passed under the skin and pulled to create tautness (the latest threads are self-contracting and shorter). But it's fillers and Botox, which smooth and fill frown lines and crow's feet, that are experiencing what the NHS last year described as "explosive growth" – accounting for nine out of 10 procedures undertaken in Britain.
In this scarily unregulated area of the market, your fate is sealed by the experience (and judgment) of whoever is administering the injections. Botox is generally repeated every three to four months, while the latest semi-permanent fillers last for anything from one to two years. Despite the exponential growth in use, few women are open to using either treatment, both of which have been stigmatized in part by the shocking faces of some high-profile users.
Others are more honest. Earlier this year the actress Robin Wright told this magazine that she used "sprinkles", her euphemism for Botox injections in various parts of her face. "Doesn't everyone?" she asked.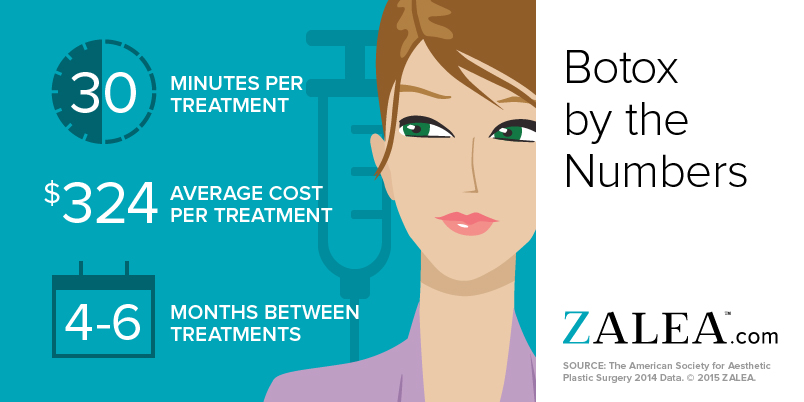 For the natural camp the resolute answer is "no". Whether it's due to the plastic sheen of a Botoxed or overly filled face, or the very rational fear of what are, after all, relatively new treatments, for many women having any invasive procedure remains inconceivable. French Vogue's beautifully natural editor, Emmanuelle Alt, told Stella recently that she would never do anything to her face. "I'm so against surgery. I can tell you today and can tell you for sure I will never do anything to my face. Nothing. The age I am? That is it."
The increasing sophistication of non-invasive treatments is contributing to a new beauty ideal. "One of the things that a lot of my clients love is that once they have had a few laser treatments they wear much less make-up, they don't have to use their cover-up," says Debbie Thomas.
The facialist Alexandra Soveral agrees: "There's a movement towards looking more chiselled and more natural and, I know it sounds odd, but an acceptance of wrinkles. What people worry about most is sagging, not wrinkles. If you have a healthy glow and your skin is taut, you will accept your wrinkles."
Ask most therapists – whatever their persuasion – what their clients most commonly want and it's to look well and healthy. Not to be line-free. And, says Harper's Bazaar's beauty director at large, Newby Hands, "Lines can be seen as a positive – they're not necessarily ageing."
High-profile endorsers of the new natural approach – including Stella McCartney, Gwyneth Paltrow and Angelina Jolie – seem to echo the preference for beautifully bare, if slightly imperfect, skin.
But the fresh-faced look isn't for everyone – or, for that matter, admired by everyone. "I was at a party recently with lots of forty-ish women in the art world," says one design journalist. "They were wearing no obvious make-up, especially not eye make-up, but had clearly been Thermaged and IPL 'd to death. You could tell they thought they looked marvellous – fresh and young! – but I thought it looked really odd. There's something about a bit of make-up on a 40-year-old that joins up the dots somehow."
It's understandable why women would want to show off their glowing skin, after undergoing the most extreme treatments – from the painful but popular derma-rolling (in which hundreds of tiny needles are pricked over the skin) to Mesotherapy (in which a cocktail of skin-boosting and plumping vitamins, amino acids, hyaluronic acid and nucleic acids are injected into the skin).
And this is perhaps where the boundaries become even more blurry, as practitioners combine the natural with the borderline invasive. "New technologies are like a new model of a car. What we are now learning is how to combine those things," says Prenna Jones. "And what I always say is that it's a cumulative effect. It's never just one. It's not just about Botox and fillers. It's how you can combine things. With Mesotherapy, there's been a really big shift over the past 18 months or so, but it's still an injection at the end of the day. It depends on what people's perception of invasive is."
Perhaps the difference is the effect – what's least desirable now is to look "done". Prenna Jones is a big believer in looking at old photos to gauge exactly how your younger face looked. Newby Hands agrees, "If you're restoring something, it's great; if you're changing something, other people notice."
The great irony is, of course, that in the race to not look "done", women have never done so much – "natural" or otherwise.
This article was written by Clare Coulson from The Daily Telegraph
Robert Weiss, M.D., F.A.A.D., F.A.C.Ph
Natural Wins Out.
There has definitely been a shift to subtle, more natural changes brought about by expert injections of fillers and botulinum combined with energy based tightening devices. Many Hollywood personalities as well as our patients have learned to strive for natural beauty. Artificial, distortional, radical and often irreversible surgery is being shunned. Many acting careers have had abrupt conclusions with a single stroke of an errant knife. A natural skin glow, the "not done" look is here to stay, pioneered by cosmetic dermatologists. Advances in non-invasive techniques have been staggering with news just starting to spread beyond Hollywood. Robin Wright of House of Cards fame is a wonderful example of natural beauty. Her healthy diet, exercise and the proper use of "sprinkles," her term for subtle injections of Botox help enhance her attractiveness and youthful look. Whether or not she has used skin tightening devices such as Ulthera or RF is anybody's guess. But that is exactly the point. Maintain natural beauty with simple no downtime non-invasive procedures and keep everybody guessing.
GLOSSARY
VIEW {{!state.glossary ?'ALL' : 'LESS'}} >