Kardashian Effect: Millennials and Plastic Surgery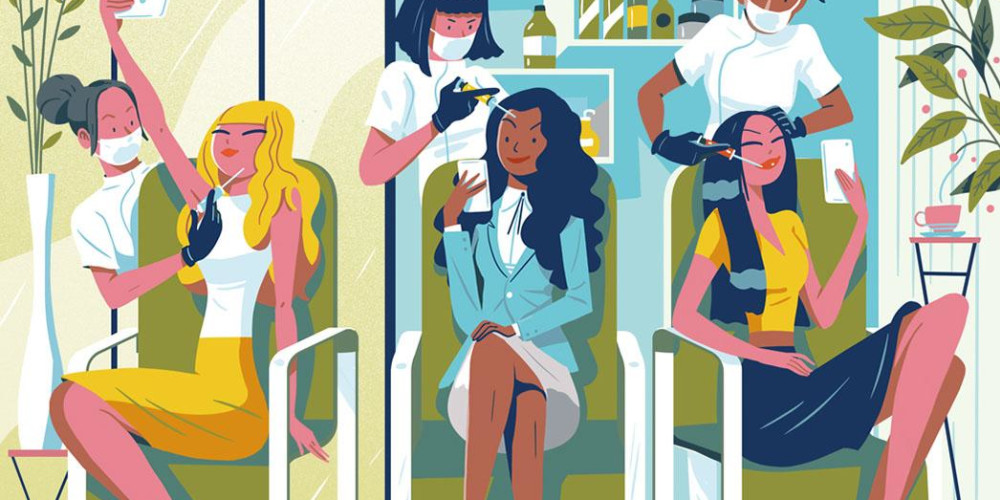 As Instagram filters distort ideals and walk-in medi-spas proliferate in L.A., more millennials are pumping their faces with Botox and fill-ins. Says one casting agent, "Whatever she's doing to her face needs to stop."

Los Angeles long has been a plastic surgery punchline with its glut of perfectly upturned noses, cantilevered cheekbones and lips like breakfast links. But the latest trend in "work" is alarmingly unfunny.
According to the American Society of Plastic Surgeons, more and more young women — some not even old enough to traipse into Tower Bar — are misspending their youth and savings on soft tissue fillers like Juvederm and paralytics like Botox.

In the past six years, the number of noninvasive procedures among the 20- to 29-year-old set has surged nearly 40 percent to almost 170,000 treatments in 2015. So why are these millennials suddenly acting like they're, well, middle-aged?

"It used to be that you didn't start getting Botox until you turned 35," says Westside dermatologist Jessica Wu, who's known for a "much less is more" approach to cosmetic tweaks. She believes the proliferation of medi-spas that offer everything from brow shaping to Botox is to blame: "For a lot of younger women who are used to getting their nails done and their lashes tinted, it is almost like the natural extension."


Read the rest of the article at hollywoodreporter.com
More from the News Room

When Patients Try to Seduce Doctors
GLOSSARY
VIEW {{!state.glossary ?'ALL' : 'LESS'}} >