How much is too much Botox in Hollywood?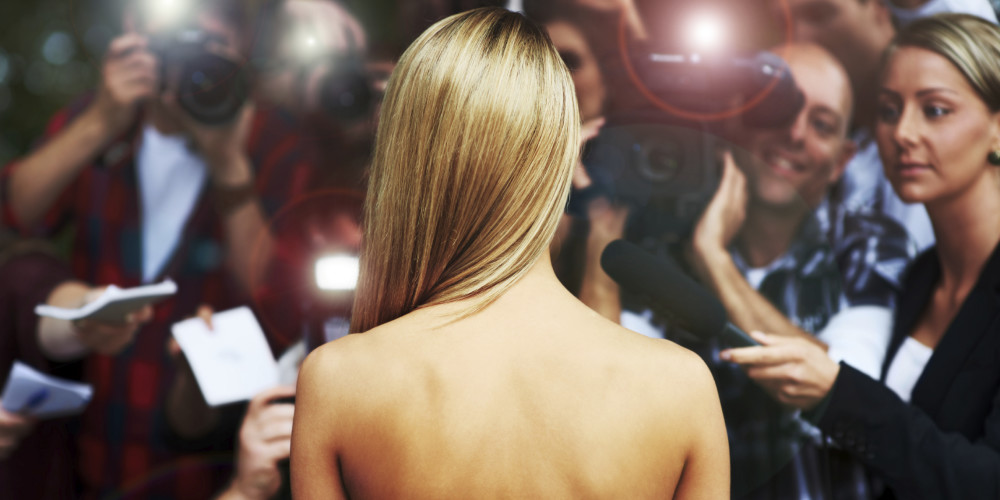 Since the Federal Drug Administration approved its use in 2003, Botox has lay claim to the title of leading cosmetic surgery procedure in the US. The non-invasive injectable treatment carries low risk of complications and is relatively painless, making it a popular facial enhancement for millions of women and men over the last decade. Recent studies have also founded that the injectable can help alleviate symptoms of overactive bladders, severe migraines and depression - boosting Botox's potential in the medical field. But while Botox might be ubiquitous throughout most of the US, there's one region that may no be longer feeling it - Hollywood.

From leading role to supporting player
The New York Post recently reported that Botox is experiencing an unexpected backlash among Hollywood's leading ladies. Many stars who used to swear by Botox, including Nicole Kidman and Gywneth Paltrow, have allegedly disavowed the treatment, admitting they prefer the fine lines on their foreheads despite the fact that it signifies aging. Others have spoken out against the injectable, claiming it's tainting the acting profession.

"It should be banned for actors, as steroids are for sportsmen. Acting is all about expression - why would you want to iron out a frown?" Academy Award-winner Rachel Weisz said in a previous magazine interview, as quoted by the news source.

While Kate Winslet and Julia Roberts have both shared sentiments similar to the aforementioned actresses, will the rest of American women follow suit? Machel Shull, author of "Middle Age Beauty: Soulful Secrets From a Former Face Model Living Botox Free in Her Forties," told the news source that many women may be looking for more natural ways to slow down signs of early aging, such as through meditation and dietary changes. Through these simple remedies, Shull believes that women will start embracing their "natural beauty" in new ways.

Botox beyond Tinsletown
Despite the recent statements made by Hollywood A-listers, Botox sales haven't decreased. The injectable treatment remains the most popular non-surgical plastic surgery procedure in the US and the world, with more than 3 million Botox procedures performed worldwide in 2011, according to the International Society of Aesthetic Plastic Surgery. The New York Post added that Allergan, Botox's parent company, is expected to earn $2 billion in revenue from the drug alone.

Hollywood might be growing tired by Botox, but many women feel the injections improve their skin and boosts their overall confidence. A recent study published in the journal Plastic and Reconstructive Surgery also found that Botox can restore skin damaged by years of smoking. However, the American Society for Aesthetic Plastic Surgery recommends that those who want to undergo Botox treatment do their research and ask themselves the proper questions to ensure that the treatment is right for them and their lifestyle.

Perhaps Cate Blanchett put it best:

"It depends on how people feel about themselves," Blanchett recently told Glamour magazine. "I suppose personally if you do anything out of fear or to mask who you are, then that's a bit scary."

This article was originally published for Smart Beauty Guide and was legally licensed.



Stephen Mandy, M.D.
The Hollywood 'frozen face' is still very popular in many areas of the country, including Hollywood! The administration of Botox has long been misunderstood; complete facial paralysis was never the goal ... facial relaxation was the ideal. Because all neuromodulators, of which Botox is but one, are dose dependant. Patients who have too much immobility after Botox should inform their injecting physician to lower the dose. For those with excessive movement, have the physician increase the dose. While the physician will have their own idea of what makes the perfect appearance, it's your face! But buyer beware; models and actresses are acutely aware that they must maintain some visible expression to work in their field. Facial expression is critical to modulating the spoken word, and adds so much to the performance, even without speaking a word. So my advice to physicians when treating actors: consider reducing the amount used per area, so as to soften the expression, and not eliminate it. Over time, through behavior modification, will lead to a "gentler" more naturally expressive face. More and more, this is the current "state of the art" in neuromodulation. The ideal is to look good, not done!