Hollywood Plastic Surgery Secrets: Marilyn Monroe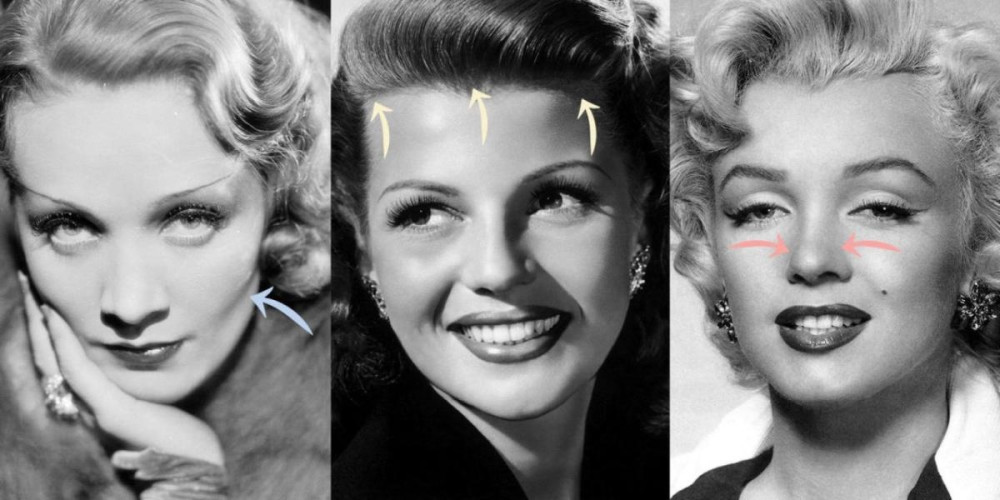 In Hollywood, plastic surgery is as commonplace as the Paleo diet or Twitter fingers. The possibilities are so limitless these days, it's got me reminiscing about the golden age of celebrity. Even though they didn't live under the high-definition magnifying glass of today, Old Hollywood starlets were no less vain — perhaps even more so — they just had to get way more creative in the nip-and-tuck department. Here are some ways O.G.Hollywood glamazons got their famous faces.

The Hairline Electrolysis
Back in the heyday of Old Hollywood, hairlines (and white beauty ideals) had a lot of sway. In fact, Rita Hayworth, born Margarita Carmen Cansino, was of Spanish descent and decided to dye her hair red and change her hairline.
To reshape it, Hayworth underwent a year's worth of electrolysis, which consisted of using a thin metal probe to "shock" the follicle and permanently remove the hair. In the end, her hairline was an inch higher and her new look, for better or for worse, helped launch her career.

Read the rest of the article at cosmopolitan.com
More from the News Room

Cosmetic Procedures: Don't Believe The Hype
GLOSSARY
VIEW {{!state.glossary ?'ALL' : 'LESS'}} >