Ways to Finance Cosmetic Surgery?: Don't Rule out Cosmetic Procedures Due to Cost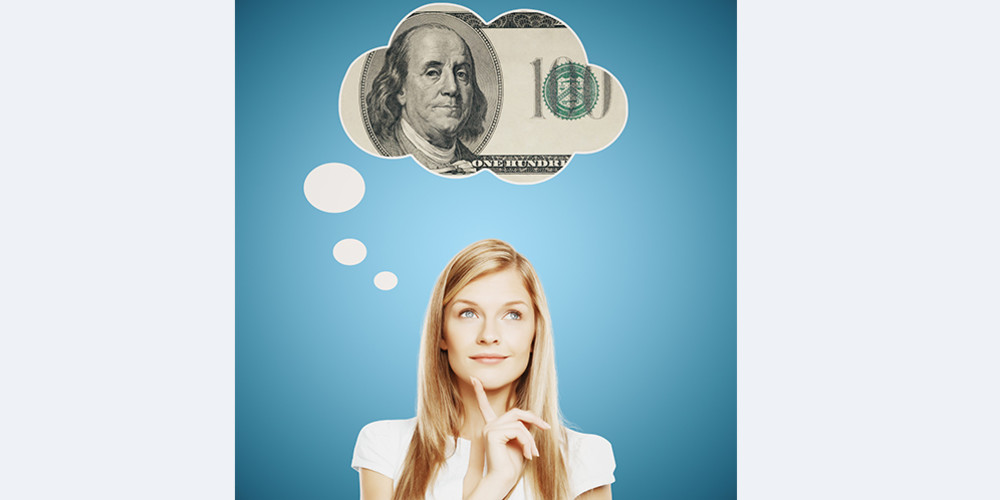 By Eileen Spatz

Okay, so you have hated your nose your whole life. You regularly hurl harsh pejoratives in the mirror directed at your nasal protuberance: schnoz, beak, honker, you snarl. You suffer the snide glances, snickers, and overt curiosity that your nose attracts from passersby on a daily basis. And with all this anguish, you just endure life with your not-so-attractive nose while operating under the misconception that plastic surgery—rhinoplasty in your case—is outside your financial reach. This is simply not the case.

A recent large-scale Consumer Affordability Survey administered by Zalea revealed some surprising data regarding the impressions held regarding how to pay for aesthetic procedures. A majority of the respondents (76%) were unaware that financing options exist for cosmetic surgery and procedures. And, based on their subsequent response when asked if, should financing options be available, they would proceed with a procedure a whopping 62% answered in the affirmative.

Even though a recent report from the American Society of Plastic Surgeons (ASPS) states that, more than ever before, people are reaching out to their friendly plastic surgeon for nips, tucks, and tweaks, those who wish they could are the silent majority. The ASPS reports that Americans spent more than $16 billion on revamping faces and body parts in 2016, a pretty penny for sure. Aging boomers and even looks-conscious millennials are stepping up in increasingly greater numbers to procure the services of a cosmetic surgeon. Meanwhile pent up desire for such procedures, deemed to be nothing more than a pipe dream by many, could explode if only prospective patients knew about readily available financing options.

The Consumer Affordability Survey results revealed a plethora of interesting tidbits regarding interest in cosmetic procedures, and how to pay for them. About half the respondents were only looking to finance a small sum, between $1,000-$4,000, and had no knowledge of the possibilities available to accommodate this. In the younger demographic, ages 21-39, that number jumped to 62% who were willing to finance that small amount.

Regarding the terms of the financing, most stated that the interest rate, length of loan, and total interest paid were important factors when considering financing. Among the younger respondents ages 21-29, the monthly payment amount was of paramount importance, and they also preferred quick online application approvals.

There are several ways to finance a cosmetic procedure. A few of these options include:

Using a third party financing agent, such as CareCredit, Alphaeon Credit, MyMedicalLoan, or United Medical Credit, for securing funds for plastic surgery or cosmetic procedures. These programs or credit cards may offer a limited interest-free period and can set up payment plans for 6, 12, or 24 months.
Credit cards. Most credit card companies now offer incentive programs, such as discounts of 1-2% on purchases, and many offer a bonus of $150 statement credit. Taking advantage of a zero interest card that offers cash back rewards is a good option, especially if you pay off the debt before interest kicks in.
Home equity line of credit. If you are already getting a HELOC for home improvements, why not take a bit off the top for self-improvement? Also, the interest on a HELOC is tax deductible—another bonus.
Private practice doctor payment plan. Some doctors will work with the patient to set up monthly payment plans with interest.
The take away from this important survey is that a) Prospective patients need to be better informed about financing options and b) Plastic surgeons need to do a better job of providing said financing information. This is a win-win for both sides: Patients get to realize their dreams for an improved appearance (like a better nose!) and practices will increase their business substantially.
Have you been wanting to have a cosmetic procedure but putting it off because you thought you couldn't afford it? Is the cost of going to the best dermatologists and physicians just out of reach?
With ZALEA FINANCE the time is now to pursue that cosmetic procedure you've been dreaming of.
GLOSSARY
American Society for Aesthetic Plastic Surgery (ASAPS)
International Society of Aesthetic Plastic Surgery (ISAPS)
American Society of Plastic Surgeons (ASPS)
VIEW {{!state.glossary ?'ALL' : 'LESS'}} >