Cosmetic Procedures on the Rise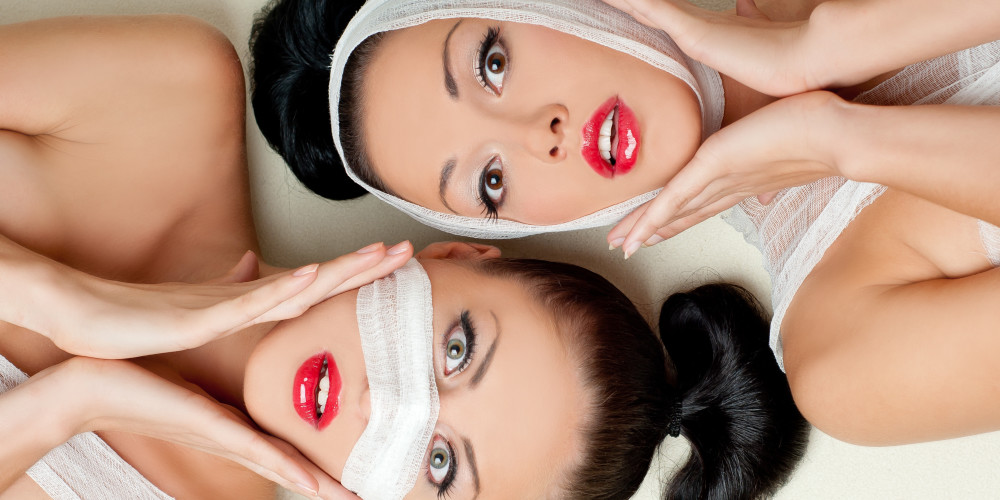 By Chelsea Campbell

If you have ever toyed with the idea of going under the knife to fix what you consider to be a flaw in your appearance, you're in good company. The number of cosmetic surgery procedures worldwide is on an upswing, according to a survey by the American Society for Dermatologic Surgery. In a recently released blind online survey with 7,322 consumer responses, data showed that about seventy percent of consumers are ruminating on the possibility of undergoing a cosmetic procedure; double the number since 2013.

Why Cosmetic Procedures?
According to the results of the survey, respondents listed that the reasons for choosing to get cosmetic procedures done were to increase their confidence levels, to feel more attractive, and to look as young as they feel. Eighty-five percent of surveyed consumers were bothered by excess fat under the chin, neck and other parts of the body, lines, and wrinkles around the eyes, eyebrows, forehead, cheeks, mouth, and neck, as well as rough-textured, discolored, or sagging skin.
About the ASDS

The American Society for Dermatologic Surgery (ASDS) is an organization that represents surgeons who are uniquely trained in the area of dermatological health, function, and care of skin. According to the ASDS website, "ASDS members are pioneers in the field. Many are involved in the clinical studies that bring popular treatments to revitalize skin and fill and diminish wrinkles to the forefront." In addition to their contribution and creation of cutting-edge devices that aim to restore youth, eliminate blemishes, remove unwanted hair and fat, and lift sagging skin, "Dermatologic surgeons also are experts in skin cancer prevention, detection and treatment."

President of ASDS, Thomas E. Rohrer, attributes the increase in the popularity of cosmetic procedures due to advancements in non-to-minimally-invasive technology. Today, patients are more willing to undergo minor procedures because they require little or no downtime and offer natural-looking results. Thanks to these technological advancements, consumers have a plethora of options available to them.

As far as who patients are likely to trust with their appearances? Consumers listed their dermatologist as the physician of choice to perform 8 out of 10 minimally invasive procedures listed on the survey, citing important determinants like referrals, board certifications, and levels of licensure being a priority. For the fifth year in a row, dermatologists have ranked as the number one factor to consumers' influence to undergo a cosmetic procedure. Dr. Roher says, "Patients are confident in the expertise and training board-certified dermatologists offer for their skin health and beauty needs."

Results and Satisfaction
On the survey, many of the treatment category options received satisfaction rating of ninety percent or higher from patients who had undergone the procedures. These highly rated procedures included injectables like fillers and relaxers, laser and light treatments for redness, hyperpigmentation, and scars, ultrasound treatments to tighten skin and smooth wrinkles, vein dilation treatments, chemical peels and microdermabrasion to improve surface skin texture and tone, and laser tattoo removal.

Board-certified dermatologists are skilled in their field, knowledgeable about treatment options, and are up-to-date on cutting-edge procedures and their various benefits. In fact, most of the respondents to the survey indicated that the physician that performed their procedure was a member of the ASDS. If you should decide to join the thousands of others who decided to undergo a minimally invasive cosmetic procedure, find a licensed, highly trained, and experienced dermatologist who can listen to your concerns and guide you toward the most effective treatments for your skin needs.


Keywords: ASDS, dermatologists, minimally invasive cosmetic procedures, cosmetic procedures, fillers, microdermabrasion, chemical peels, vein treatments, laser tattoo removal, skin tone treatments, skin texture treatments, wrinkle treatments.


This article appears exclusively on ZALEA.com.


GLOSSARY
American Society for Dermatologic Surgery (ASDS)
American Society for Aesthetic Plastic Surgery (ASAPS)
VIEW {{!state.glossary ?'ALL' : 'LESS'}} >