Cellulite Treatment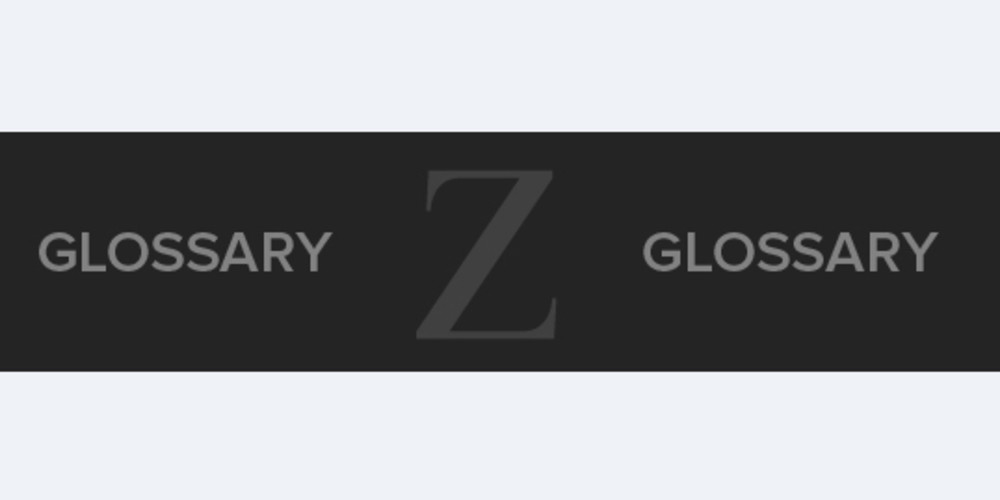 Description
Also known as cellulite reduction
Cellulite is normal fat just beneath the skin that causes irregular undulations and flaccidity (lack of youthful firmness) in the skin because it pushes against connective tissue. Various treatments are available to treat cellulite, but most have only temporary results because they do not target the anatomic structures of cellulite. The newest treatment that appears to have lasting results is the Nd:YAG 1440 nm wavelength laser.
When to Consider Cellulite Treatment
If your skin has a puckered appearance at areas of fat accumulation that disturbs you.
If you are not significantly overweight, but have moderate cellulite on your thighs, buttocks and/or hips.
If you have light-colored skin, on which cellulite tends to be more noticeable.
If you have tried various creams, massages or injectables and have seen no improvement.
Related Procedures
Many people who consider cellulite treatment also consider liposuction, fat grafting, nonsurgical fat reduction and thigh lift.
About
There are a number of cellulite treatments available.
Cellulaze
Cellulaze is a minimally invasive procedure that uses an Nd:YAG 1440 nm pulsed laser. Areas of cellulite to be treated are marked and small incisions to insert the laser cannula (tube) under the skin are made at the area of concern. A local anesthetic is injected into the site to be treated. The laser heats up and is used in a three-step process to: 1) melt excess fat 2) release fibers that connect the dermis to underlying fascia (fibrous connective tissue) that pull down on the skin and create the dimpling effect and 3) stimulate collagen production to tighten and thicken the dermis, increasing skin elasticity. After the laser procedure, the treatment area is squeezed to expel the liquefied fat cells.
VelaShape
VelaShape delivers vacuum, mechanical massage, radiofrequency and infrared light to treat cellulite on the thigh, buttocks, love handles and abdominal areas and to provide circumferential reduction on the thighs. The applicator is placed directly on the treatment area to smooth the skin's surface and to deliver heat energy safely and efficiently. The treatments are noninvasive and do not require any anesthesia. This device is safe for all skin types. Four to six weekly treatments are recommended for most patients, with additional sessions over one to three months.
VASER Shape
VASER Shape uses ultrasound high-frequency sound waves to deliver heat below the surface of the skin to temporarily reduce the appearance of cellulite and to treat unwanted fatty tissue in the abdomen, back, arms, love handles, hips, buttocks and thighs. The treatments are noninvasive and do not require any anesthesia. The physician moves the hand piece over the treatment area to warm connective tissue and redistribute fat. Then zonal lymphatic massage stimulates the body's lymphatic system by improving local blood circulation to drain the unwanted fat that has been treated by the ultrasound technology. Three to five sessions are usually recommended to produce noticeable results.
Venus Freeze
Venus Freeze uses multipolar radio frequency and magnetic pulsed fields to generate heat below the skin's surface to reduce wrinkles and cellulite, to tighten skin and for circumferential reduction on the thighs. The device is designed for use on both the face and the body and for all skin types. Treatment gel is applied to the treatment area, which helps the hand piece glide more smoothly over the skin. The physician moves the applicator in gentle circular and sweeping motions over the treatment area. A hot-stone massage sensation is felt in the treated area. Eight to ten weekly sessions are generally recommended for visible results in the body; six to eight sessions are recommended for the face and neck.
Preparation
Your surgeon will provide thorough pretreatment instructions, answer any questions you may have, take a detailed medical history and perform a physical exam to determine your fitness for treatment.
In advance of your procedure, your surgeon will ask you to:
Stop smoking at least 6 weeks before undergoing treatment to promote better healing.
Avoid taking aspirin, certain nonsteroidal anti-inflammatory drugs (NSAIDs: Advil, Motrin, Aleve) and vitamins/homeopathic regimens that can increase bleeding.
Regardless of the type of surgery to be performed, hydration is very important before and after surgery for safe recovery.
Cellulite treatment is usually performed on an outpatient basis. Be sure to arrange for someone to drive you home after surgery and to stay with you at least the first night following surgery.
What can I expect on the day of cellulite treatment?
Your cellulite treatment may be performed in an accredited hospital, a freestanding ambulatory facility or an office-based surgical suite. Most cellulite treatment procedures take at least one to one and a half hours to complete but may take longer.
Medications are administered for your comfort during the procedure.
For your safety during the treatment, various monitors will be used to check your heart, blood pressure, pulse and the amount of oxygen circulating in your blood.
Your surgeon will follow the treatment plan discussed with you before surgery.
After your procedure is completed, you will be taken into a recovery area where you will continue to be closely monitored.
You will probably be permitted to go home after a short observation period unless you and your plastic surgeon have made other plans for your immediate post-treatment recovery.
Options
The only treatment currently on the market that has shown to have results lasting one year or more is the Nd:YAG 1440 nm wavelength laser.
What are the brand names for cellulite treatment?
Cellulaze by Cynosure, Inc.
VelaShape by Syneron, Inc.
VASER Shape by Solta Medical, Inc.
Venus Freeze by Venus Concept
Surgeon
It's important to choose your surgeon based on:
Education, training and certification
Experience with cellulite treatment surgery
Your comfort level with him or her
Members of the American Society for Aesthetic Plastic Surgery are experienced and qualified to perform your aesthetic procedure. Learn how to select a surgeon.
After finding a board-certified plastic surgeon in your area who is experienced in performing cellulite treatment, you will need to make an office appointment for your consultation. Generally, because of the in-depth nature of the consultation, there is a cost associated with the initial visit.
Consultation
During your initial consultation, you will have the opportunity to discuss your cosmetic goals. Your surgeon will evaluate you as a cellulite treatment candidate and clarify what cellulite treatment can do for you. Understanding your goals and medical condition, both alternative and additional treatments may be considered (see related procedures).
You should come to the consultation prepared to discuss your complete medical history. This will include information about:
Previous surgeries
Past and present medical conditions
Allergies and current medications
Treatment Plan
Based on your goals, physical characteristics and the surgeon's training and experience, your surgeon will share recommendations and information with you, including:
An approach to your treatment, including the type of procedure or combination of procedures.
The outcomes that you can anticipate.
Your financial investment for the procedure.
Associated risks and complications.
Options for anesthesia and surgery location.
What you need to prepare for your procedure.
What you can expect to experience after cellulite treatment.
Before-and-after photos of cases similar to yours and answer any questions.
Surgeon Questions
For a general list of questions to ask your surgeon about his or her background, find out about plastic surgery safety and to plan your procedure, visit the Planning Toolkit.
We developed these questions to help you:
Make the most informed and intelligent decisions about your procedure.
Confirm that you have the right surgeon for your procedure.
Make your initial consultation as rewarding as possible.
Understand your options, potential outcomes and risks.
It is important for you to take an active role in your treatment, so please use this list of questions as a starting point for your initial consultation.
Am I a good candidate for cellulite treatment?
Are the results I am seeking reasonable and realistic?
Do you have before-and-after photos I can look at for the procedure I am undergoing?
Will my scars be visible? Where will my scars be located?
What kind of anesthesia do you recommend for me?
What will be the costs associated with my treatment?
What will you expect of me to get the best results?
What kind of recovery period can I expect and when can I resume normal activities?
What are the risks and complications associated with my procedure?
How are complications handled?
What are my options if the cosmetic outcome of my surgery does not meet the goals we agreed on?
Recovery
Your surgeon will discuss how long it will be before you can return to your normal level of activity and work. After treatment, you and your caregiver will receive detailed instructions about your care, including information about:
Drains, if they have been placed
Normal symptoms you will experience
Potential signs of complications
See options for short-term recovery locations in Aftercare and Recovery (Planning Toolkit).
How will I look and feel immediately after cellulite treatment?
You'll probably have some bruising, swelling, numbness and mild discomfort and small amounts of fluid may leak from your incision sites. You should be able to return to normal activities within a day or two.
Recovery time frame after cellulite treatment
It is vitally important that you follow all patient care instructions provided by your surgeon. This will include information about wearing compression garments, taking an antibiotic if prescribed and the level and type of activity that is safe. Your surgeon will also provide detailed instructions about the normal symptoms you will experience and any potential signs of complications. It is important to realize that the amount of time it takes for recovery varies greatly among individuals.
The first two weeks
You might be instructed to wear compression garments for two to three weeks after treatment.
More strenuous activity and exercise may be resumed after one to two weeks.
Weeks two to eight
By this time, you should be fully able to return to your normal activities, including your regular physical exercise.
Results
Results continue to improve in the three to twelve months after a single treatment and appear to last one year or more.
Maintain a relationship with your aesthetic plastic surgeon
For safety, as well as the most beautiful and healthy outcome, it's important to return to your plastic surgeon's office for follow-up evaluation at prescribed times and whenever you notice any changes in the treated area. Do not hesitate to contact your surgeon when you have any questions or concerns.
Costs
The cost of cellulite treatment varies from doctor to doctor and from one geographic area to another.
See the national average for physician fees per procedure.
These numbers only reflect the physician/surgeon fees last year and do not include fees for the surgical facility, anesthesia, medical tests, prescriptions, surgical garments or other miscellaneous costs related to surgery.
Because cellulite treatment is an elective procedure, insurance does not cover these costs. Many surgeons offer patient financing plans to make the procedure more affordable.
Choose your surgeon based on quality, training and experience—not cost.
See why ASAPS members are widely recognized for upholding the highest standards in the area of aesthetic plastic surgery by viewing their basic credentials, training and certifications.
Limitations
Fortunately, significant complications from cellulite treatment are infrequent. Your specific risks for cellulite treatment will be discussed during your consultation.
All procedures have some degree of risk. Some of the potential complications of all are:
Adverse reaction to anesthesia
Hematoma or seroma (an accumulation of blood or fluid under the skin that may require removal)
Infection and bleeding
Changes in sensation
Scarring
Allergic reactions
Damage to underlying structures
Unsatisfactory results that may necessitate additional procedures
Other risks specific to cellulite treatment are outlined below:
Bruising and swelling in treatment areas.
Small amounts of fluid leaking from incision sites.
You can help minimize certain risks by following the advice and instructions of your board-certified plastic surgeon, both before and after your cellulite treatment surgery.
This article was originally published for Smart Beauty Guide and was legally licensed