Botulinum Toxin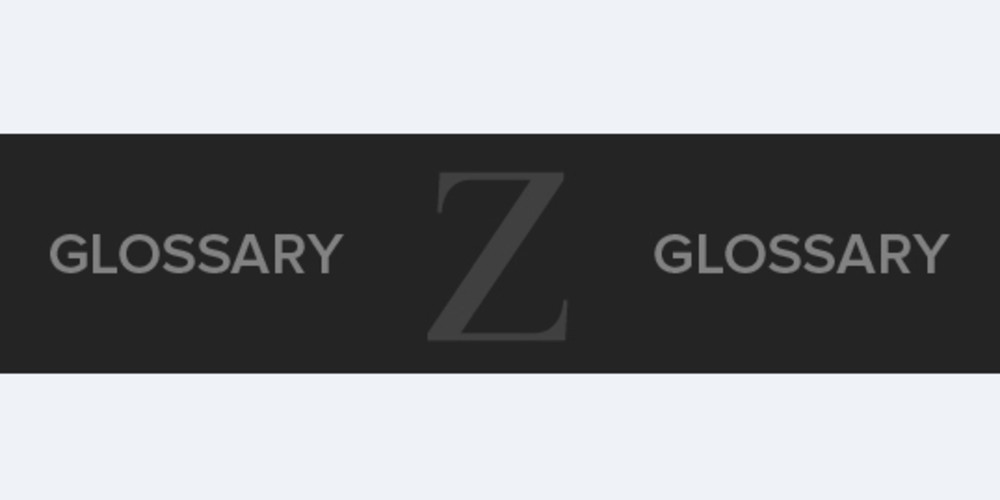 Description
Also known as Botox or Botulinum Toxin Type A
Botulinum toxin (Type A) is a cosmetic injection that blocks the nerve signals that cause muscles to contract. This effect relaxes and smooths the look of lines and wrinkles caused by repetitive movements on the face—most commonly, between the brows, crows-feet around the eyes, and horizontal forehead creases. Botulinum toxin is also used cosmetically to balance facial asymmetry and relax tight neck bands, as well as medically to reduce perspiration and to treat migraine headaches and muscle spasticity.
When to Consider Botulinum Toxin
Deep lines between your eyes make you look tired, angry, sad, or upset.
Your facial expressions cause wrinkles in and around your eyes and forehead.
There is asymmetry in your eyebrows or face that can be corrected by relaxing a muscle.
You suffer from migraine headaches and botulinum toxin may provide relief from this condition.
Related Procedures
Many people who consider botulinum toxin injections also consider fillers, facelift, fat grafting, brow lift and laser skin resurfacing.
About
Botulinum toxin injections can usually be completed on the same day as the initial evaluation. They do not require hours to perform or days to recover. Once you and your surgeon have decided on an appropriate treatment, he or she will prepare you and the medication for the procedure. The injection site will be cleansed and will usually not require anesthesia prior to injection. The needles used are very short and thin, causing minimal pain. Depending on your specific concerns and condition, a number of injections will be needed to achieve the desired result. Slight pain, short-lasting swelling, and minimal redness and bleeding will likely occur as a result of your procedure.
Botulinum toxin injection to correct vertical lines between the eyebrows.
Once the neurotoxin has been injected, it will take several days to reach full effect and a follow-up visit is often scheduled weeks to months after the initial injection.
In the hands of an experienced injector, such as a board-certified plastic surgeon, your procedure will seem simple and you will experience minimal discomfort. The injector's understanding of the muscles in the face and body is essential for a safe and successful procedure.
Preparation
Although botulinum toxin injections are generally low-risk and do not require the intensive screening of a surgical procedure, you should always disclose a full medical history and any medications you are currently using to your plastic surgeon. Regardless of the type of procedure to be performed, hydration is very important before and after treatment for safe recovery. Your doctor or injector may ask you to stop smoking at least six weeks before your procedure.
Inform the plastic surgeon's office if:
You have had botulinum toxin injections in the past.
You are using NSAIDs such as aspirin, ibuprofen (Advil or Aleve), anticoagulants or blood thinners.
You are taking muscle relaxants, allergy or sleeping medication.
Some medications could cause complications, bleeding or extra bruising. Find out if you need to discontinue or skip the medications for several days before your procedure to prevent any problems.
Options
Botox Cosmetic is widely recognized and was the first neurotoxin to be FDA-approved for cosmetic use in the United States. Other brands, such as Dysport and Xeomin, are also used for cosmetic reasons and share many of the same attributes as Botox but may vary in dosage, propensity to spread, time of onset and duration of action.
There are many formulations of botulinum toxin; some are only appropriate for cosmetic use (Botulinum Toxin Type A). Here is a list of both cosmetic and medical conditions that botulinum toxin can help treat:
Lines and wrinkles
Facial asymmetry
Muscle spasticity
Eyelid spasms (blepharospasms)
Hyperhidrosis or excessive sweating (see perspiration reducer)
Chronic migraines
Cervical dystonia
Movement disorders
Crossed or lazy eyes
Your plastic surgeon and/or injector will help you determine which botulinum toxin will be best for you.
Surgeon
It's important to choose your surgeon or injector based on:
Education, training and certification
Experience with botulinum toxin injections
Your comfort level with him or her
Members of the American Society for Aesthetic Plastic Surgery are experienced and qualified to perform your aesthetic procedure. Learn how to select an Injector
Consultation
A realistic, open discussion with your surgeon should occur before proceeding and is important in achieving a good result. It is critical to discuss your specific concerns and your overall objectives to help determine if botulinum toxin will be a benefit to you. Once this conversation occurs, your surgeon will obtain other relevant medical information. It is very important to disclose the recent or chronic use of NSAIDs such as aspirin, ibuprofen (Advil or Aleve), anticoagulants or blood thinners.
Treatment Plan
After a full medical history, your plastic surgeon will perform an examination to determine the best course of treatment to meet your expectations. Your surgeon or injector will fully explain:
How the injections will be performed.
What can be reasonably expected of the procedure.
Advantages and disadvantages of alternative treatment options, including the use of fillers, fat grafts, surgery, skin resurfacing or chemical peels.
Possible complications of botulinum toxin.
Once the evaluation and discussion are complete your consent will be obtained. Your surgeon will encourage you to ask questions and will give you honest answers about the procedure. Photos may be taken to document your condition and appearance before and sometimes after the treatment.
Surgeon Questions
For a general list of questions to ask your surgeon about his or her background, to find out about plastic surgery safety and to plan your procedure, visit the Planning Toolkit.
We developed these questions to help you:
Make the most informed and intelligent decisions about your procedure.
Confirm that you have the right surgeon for your procedure.
Make your initial consultation as rewarding as possible.
Understand your options, potential outcomes and risks.
It is important for you to take an active role in your treatment, so please use this list of questions as a starting point for your initial consultation.
Am I a good candidate for botulinum toxin?
Are the results I am seeking reasonable and realistic?
Do you have before-and-after photos I can look at for the procedure I am undergoing?
Do you recommend numbing cream?
What will be the costs associated with my treatment?
What will you expect of me to get the best results?
What kind of recovery period can I expect and when can I resume normal activities?
What are the risks and complications associated with my procedure?
How are complications handled?
What are my options if the cosmetic outcome of my surgery does not meet the goals we agreed on?
Recovery
After the injections you can return to your regular activities immediately; however, strenuous activity is discouraged for the remainder of the day. Redness and swelling that occur at the time of injection usually resolve quickly. Any bruising that might occur will usually resolve over a week or two.
Some quick tips for the best results:
Avoid massaging or touching the injected area afterwards; this may inadvertently cause the botulinum toxin to spread to an unintended area.
Lying down or inverting the body shortly after injection can also cause complications.
Avoid strenuous or vigorous activities for the rest of the day.
Ask or call the office before taking painkillers or medication.
Results
Depending on your age, skin condition and habits, effects of botulinum toxin could last anywhere from three to six months.
Maintain a relationship with your aesthetic plastic surgeon
A follow-up appointment in weeks or months may be scheduled after the injection for re-evaluation, touch-up or additional treatments as indicated. You are of course encouraged to schedule your own follow-up sooner if you have any questions or concerns. Because the effect of the botulinum toxin is not permanent, it is best to develop a good relationship with your plastic surgeon and set a schedule for additional injections.
Costs
The cost of botulinum toxin injections varies greatly and depends on a number of factors, including the number and location of the areas to be treated. Charges may be determined based on the amount used or simply the areas of the face treated. For example, treating a large body area, such as the under arms, will require much more medication than in the face. A discussion with the surgeon or his staff concerning costs is important before any treatment is begun. The surgeon's policy regarding the cost of touch-ups within weeks of the initial injection should also be explained to the patient.
See the national average for physician fees per procedure.
These numbers only reflect the physician/surgeon fees last year and do not include fees for the surgical facility, anesthesia, medical tests, prescriptions, surgical garments or other miscellaneous costs related to treatment.
Because botulinum toxin injections are elective, insurance does not cover the costs. Many surgeons offer patient financing plans to make the procedure more affordable. However, if you are prescribed the injections to reduce perspiration, or to treat migraine headaches or muscle spasticity, the costs may be covered, and you should check with your plastic surgeon or injector.
Choose your surgeon based on quality, training and experience—not cost.
See why ASAPS members are widely recognized for upholding the highest standards in the area of aesthetic plastic surgery by viewing their basic credentials, training, and certifications.
Limitations
Although all procedures have some degree of risk, FDA-approved injections of botulinum toxin are relatively low risk in the hands of an expert injector. The most common side effects are:
Temporary muscle weakness.
Redness, irritation and swelling at the injection site.
In rare instances, patients may experience dry mouth, headache, dizziness, nausea and fever.
If you have a symptom that is more serious, such as a rash or trouble breathing, please call your doctor immediately.
You can help minimize certain risks by following the advice and instructions of your board-certified plastic surgeon, both before and after your botulinum toxin injection.
This article was originally published for Smart Beauty Guide and was legally licensed