60 Becomes the New 40: Plastic Surgery for Baby Boomers & Seniors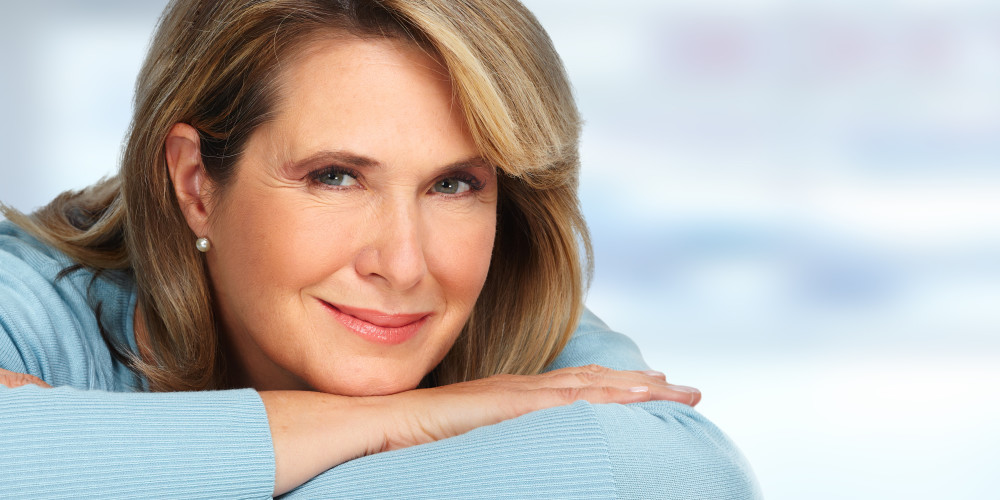 By Eileen Spatz

Seriously, there isn't much to celebrate when we turn sixty, other than the pride of having survived intact to that point. But the body and face have a way of recording the cold reality of the decades gone by with unforgiving mementos—those age spots, lines and wrinkles, sags and bags dotting our physical landscape. We've been known to stand staring aghast at the mirror, wistfully longing for yesteryear when our biggest worry was a pimple on date night. Good Lord, when did that [fill in the blank: turkey neck, lip lines, puppet lines] happen??

Worry not! We boomers can find solace in the promise of modern aesthetic medical advances to help us with a little tweak here or resurface there to stealthily roll back the clock a few years. Why not utilize these tools in an effort to match our exterior selves to the joyful, energetic, youthful interior self that still operates just below the surface? Whether you are a novice to cosmetic procedures or a devotee, you are sure to find some safe and noninvasive aesthetic techniques to boost your overall sense of wellbeing at the start of a fresh New Year.

The Driving Forces Behind the Cosmetic Procedures Uptick in 55+ Crowd

The age 55+ demographic is vastly different from the prior generation in the way they view the latter third of life. Instead of being content to wile away the hours in a recliner or playing bridge, this group still wants to boogie. They attend rock concerts and drag races; they go stand-up paddle boarding and get their diving certification; they regularly seek out new adventures and hobbies. They are avid online daters. Gyms are now heavily attended by men and women in their 50s, 60s, 70s and even 80s who desire to remain strong, nimble, and active for as long as possible. Embracing a lifestyle that is still productive and goal oriented well into one's 60s has become the new norm.

Let's face it, we now live in a Facebook/Instagram world where a continuous stream of selfies and pics dominate the newsfeed. The aging process has never been so exposed, so out there, photos on social media making us hyperaware of the changes we are witnessing in our appearance. Is it bad lighting, we may ask when we see an unflattering image of us, or am I just lookin' old?

The concern about an aging appearance translates to the workplace as well, where more and more boomers are postponing retirement until age 70. Working alongside millennials can make the more mature employee feel a tad self-conscious, and even more so when the millennial is your superior. Wanting to remain competitive and relevant in the workplace can be better accomplished if your outward appearance is aligned with your sharp mind and quick wit.

Most Popular Cosmetic Procedures for Female Boomers

In reviewing the 2016 annual statistics provided by the American Society for Aesthetic Plastic Surgery (APSPS), it appears that in the 51-64 age group the most sought after non-surgical cosmetic procedures include Botox, hyaluronic acid injectable fillers (Juvederm, Voluma, Restylane, Belotero), and skin tightening procedures (Thermage, Ulthera, Pelleve). Favorite surgical procedures in this age group include liposuction, eyelid surgery, and facelifts. The APSPS reports the use of injectables by gals aged 65 and older has increased by 93% in the past five years, and surgical procedures by 58%.

Other popular cosmetic procedures for baby boomers include:

Chemical peel: A solution is applied to the skin (face, neck, or hands) to remove the outer layers of skin, leaving smoother, regenerated skin
Microdermabrasion: A non-chemical procedure that uses microcrystals to exfoliate outermost lay of skin then vacuums up dead skin cells, revealing younger looking skin
Photorejuvenation (IPL): Uses intense pulsed light or lasers to remove age spots, melisma, broken capillaries, and reduces wrinkles
Laser skin resurfacing (full field ablative): Uses lasers to vaporize entire surface layer of skin, removing sun damage and dramatic improvement in fine lines
Hair removal: Highly concentrated laser beams target unwanted hair follicles, inhibiting further growth
Tummy tuck (abdominoplasty): Surgical procedure that removes excess skin and fat on the abdomen while tightening the abdominal wall
Breast lift (mastopexy): Raises breasts by removing excess skin and tightening surrounding tissue to reshape and contour
Men are discovering Botox and fillers, too, with 651,000 guys getting injectables in 2016. After all, they, too, want to look their best as they age. While males only represent about 10% of all cosmetic procedures completed in 2016, longer lifespans and delayed retirement will likely cause these numbers to continue to increase.
The bottom line is: Why not make the most of your appearance with the help of a skilled plastic surgeon? Whether you opt for just a touch of filler on the lip lines or a complete "granny makeover" (tummy tuck, liposuction, and Brazilian butt lift), we only live once, so let's do so in style.
GLOSSARY
VIEW {{!state.glossary ?'ALL' : 'LESS'}} >