Be Careful What You Clean Your Skin With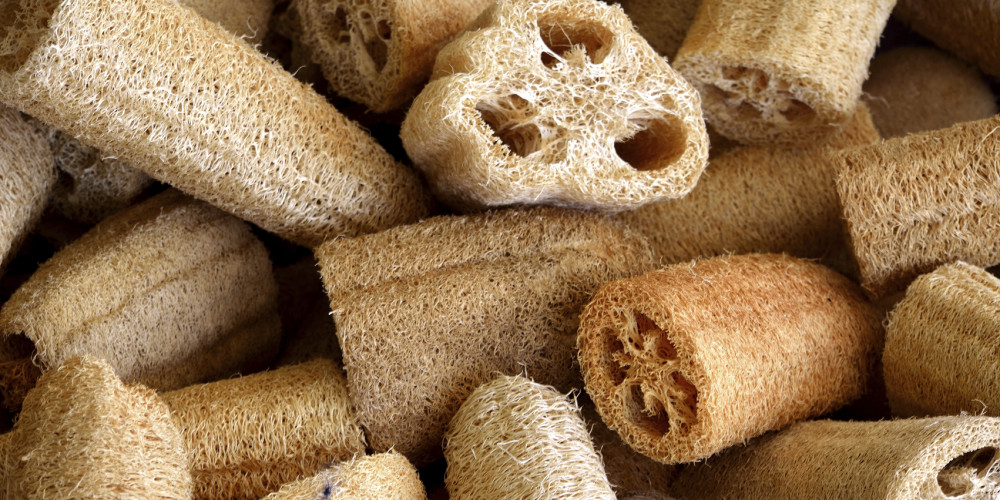 When we're running short on time or funds for a serious pampering at a posh day spa, the at-home spa treatment is a good alternative. Along with aromatherapy candles and ambient music, using a loofah with a rich organic body wash is a great way to exfoliate the skin.
Loofah sponges go particularly well with natural cosmetic products, since they themselves are harvested from long, thin gourds. According to cosmetic dermatologist
Dr. Paul Jarrod Frank
: "[Loofahs] are good for removing dead skin cells, leaving the skin smooth and conditioned. Scrubbing the skin two to three times a week will enhance circulation and promote the excretory function of the skin." While that sounds like good hygienic practice, an old, shared, germ-ridden loofah could do more harm than good for your skin.
Dr. Elizabeth Tanzi
, co-director of the Washington Institute of Dermatologic Laser Surgery, warns against using a loofah both too roughly and too often; she also cautions against sharing. This is because the porous texture of the loofah makes it a welcome harbinger for bacteria, mold and germs.
Dr. Stafford Broumand
, plastic surgeon and associate clinical professor of plastic surgery at the Mount Sinai Medical
Center, further explains: "Bacterium is attracted to moisture and loves to grow in the nook and crannies of a loofah. Some of the bacteria might be something like P. aeruginosa (which has been linked to
drug-resistant
infections)." According to
Dr. Heidi Waldorf
, the director of laser and cosmetic dermatology at The Mount Sinai Medical Center in New York: "The most likely route of infection [from a loofah] is through broken skin -- nicks and cuts from shaving are particularly susceptible." "Infections can show up as
folliculltis
(red bumps and pustules at hair follicles) or as impetigo (yellow-oozing or crusting on a red base)."
With a little extra effort, you can keep your loofah germ-free. Try the following dermatologist approved tips:
- Use natural rather than synthetic loofahs. Top picks are the EcoTools EcoPouf Bath Sponge and the Julep Konjac Cleansing Sponge.
- Give it a good shake after use and allow it to dry completely between uses. Leaving it in the sun is a good idea.
- Whatever you do don't leave it in the shower! Store your loofah in a cool dry place where moisture is minimal.
- Soak regularly in a bleach solution to kill any germs; alternatively, immerse the loofah in a pure essential oil blend for extended period.
- Even following the above, you should replace your loofah every three to four weeks.
This Zalea Original piece was edited and approved by the Zalea Editorial Team.Related:
http://www.huffingtonpost.com/2015/07/31/loofah-bacteria_n_4330801.html