Avoiding Fake Fillers, Counterfeit Injectables, & Counterfeit Botox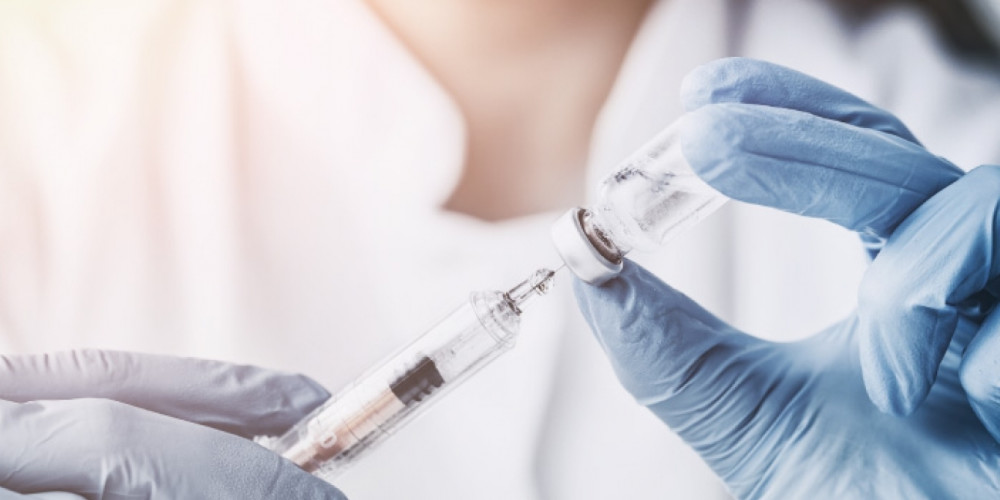 By Chelsea Campbell

Although a popular, quick, and noninvasive way to turn back the appearance of time, getting facial injectables still isn't a decision that should be made in haste. People are increasingly willing to undergo a needle in the hopes of lineless, plumped up skin, but it is still important to be an astute consumer. Counterfeit fillers are beginning to creep into the U.S. market, and they won't just leave you with unimpressive results - they can also be dangerous to your health. It is important to do your research on the procedure, on your physician or nurse injector, and also on the product itself so that you can be sure you are getting the real deal.

Adverse Reactions
Counterfeit goods in the U.S. are nothing new, but in the case of pseudo-fillers, a fake product can carry more consequence than a ripoff Louis Vuitton. Many people, including celebrities, have been disfigured by doctors or other "providers" who are administering dangerous imported products, including auto lubricant disguised as filler, and advertising them as Botox, Juvederm, and other injectables. Unregulated silicones, oils, and other unknown substances injected into your skin can cause unwanted side effects, allergic reactions, continuous redness, swelling, deeply-colored bruising, blockage of blood vessels, damage to soft tissue, irregularities under the skin, scarring, and infections. The scariest part about counterfeit injectables is that if you do have an adverse reaction, it is nearly impossible to know what it was that caused it because of the mystery ingredients inside.

Buyer Beware
On a more practical note, counterfeit fillers (and toxins) are a waste of money. One way to spot a possibly counterfeit product is by comparing the advertised price with other board certified doctors offering the same procedure. If the price is too good to be true, it probably is. Joseph O'Connell, a Connecticut-based plastic surgeon warns, "Doctors all pay close to the same price for Botox (and brand name fillers) — we all have to buy it from the company." Meaning, most prices for the procedure are comparable and an unusually low price is a red flag. By paying a markedly lower price than what is normally offered, you run the risk of a possibly unsafe product, not to mention the fact that it will not perform as a filler is intended to, making it a waste of cash.

Do Your Research
How can you avoid getting stuck with a phony filler? First of all, make sure you go to a board-certified plastic surgeon, cosmetic surgeon, or dermatologist or to a licensed nurse injector who works under the supervision of a board certified specialist. Ensure that your doctor (or nurse injector) has been trained and certified to use the product. The credentials and training certifications are typically displayed on the provider's website or their online review and are earned by attending an approved training course.

Likewise, avoiding "Botox parties" is probably your best bet unless you can verify the administrator's license and credentials.

Some sources may tell you that you can verify the authenticity of the injectable by first asking your doctor or nurse injector if you can see the box that it came in. However, counterfeit products are extremely hard for a consumer to identify because sham injectable boxes look almost identical to the real thing, even down to the official-looking holographic sticker that is used on the authentic product. Because of this deceitful attention to detail, you must be able to trust that your doctor bought it directly from the manufacturer or a credible distributer. The integrity of the doctor's license and credentials holds a lot of clout when it comes to the product being injected into your face. You can even contact the pharmaceutical company for a physician referral to guarantee you are seeing a doctor or their nurse injector who receives their product from the manufacturer.


This article appears exclusively on ZALEA.com.

Keywords: botox, juvederm, fillers, fake fillers, counterfeit fillers, counterfeit Botox, counterfeit injectables


Stephen Mandy, M.D.
The problem for the consumer is not in determining which filler may be legitimate and which may be "fake", because that is nearly impossible for them to discern. Most fillers are a clear transparent gel in a nondescript syringe which should have a name on it, which of course could be a forgery.

So what can you do to be safe from having a possibly dangerous substance injected into your face? The problem is in "fake injectors". Board Certified Dermatologists, Plastic Surgeons and other aesthetic surgical specialists are licensed, insured and regulated by State Medical Boards. If they harm or deceive a patient, they are held accountable under the law. Therefore, they would not risk purchasing illegal materials from sources other than responsible pharmaceutical companies and distributors. The burden would fall on the doctor if misfortune occurred.

Unfortunately, there are many unlicensed or unqualified persons masquerading as medical personnel who will inject illicit counterfeit material for profit or out of ignorance. So, the best way for a consumer to protect themselves is to validate the injector. Be sure he/she can be checked online, are in an appropriate venue for a medical facility (not a living room or garage), are board certified by an appropriate board, or are acting under the supervision of a Certified Specialist. That is your best assurance that the substance injected is FDA approved, safe and effective.

GLOSSARY
VIEW {{!state.glossary ?'ALL' : 'LESS'}} >