Acne: Don't be Scarred, Don't be Scared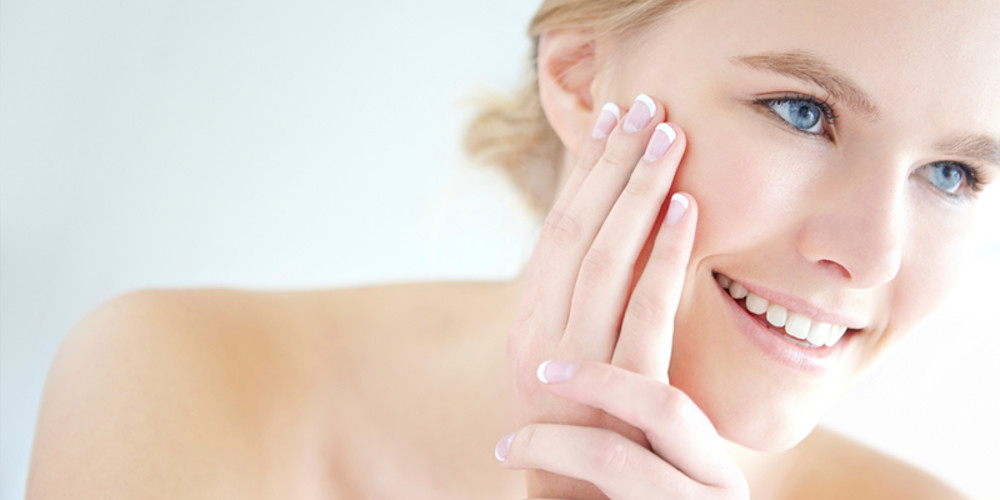 Acne can be a source of embarrassment and insecurity, especially when you are long past your teenage years but remain haunted by the scars left behind. For some, over-the-counter creams and pastes work just fine; however, others may need a more aggressive treatment plan in order to get closer to their ideal, blemish-free skin.
Bellafill
Bellafill (polymethylmethacrylate, PMMA) is an FDA-cleared treatment for acne scars in which a dermal filler is injected into the skin underneath the acne scar so that it raises the scarred area to the same level as the skin around it. The results can be instantaneous, long-lasting, and have little to no recovery time. Having said that, bruising is one of the most common side effects of any filler, and Bellafill is no exception.
Bellafill is a permanent soft tissue filler, which is an advantage if you are happy with your results. However, it can be a disadvantage if you are not satisfied, as the PMMA microspheres are not going anywhere and are difficult to remove.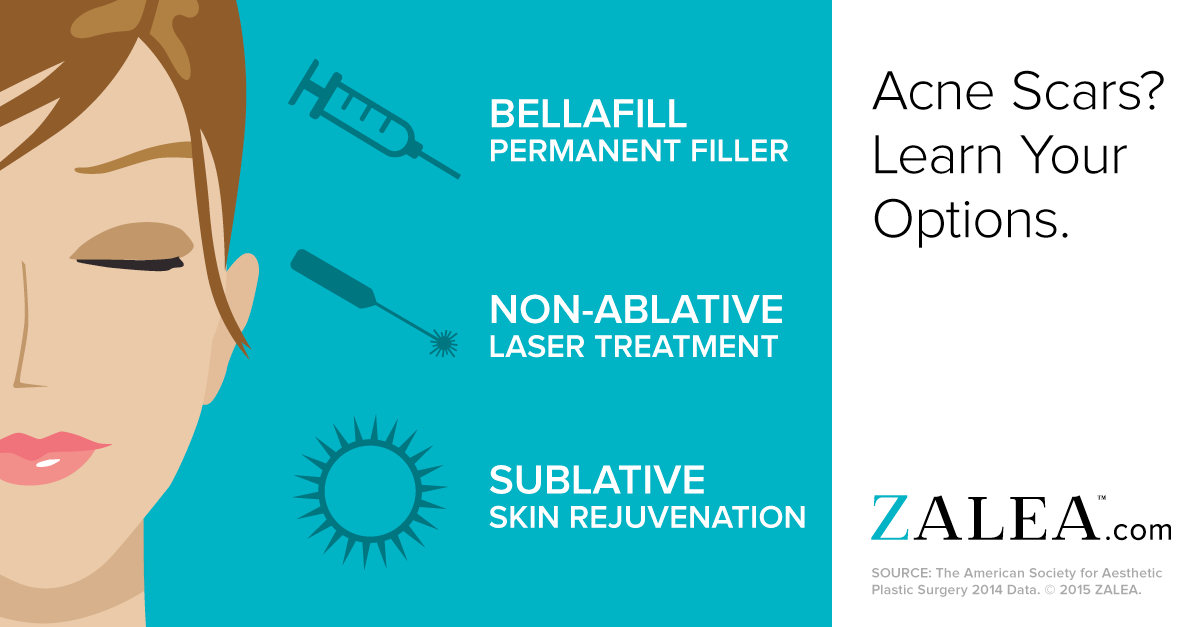 Non-Ablative Laser Treatment
Many will have heard about the non-ablative and ablative fractionated lasers for the treatment of premature aging or sun induced changes in the skin. The same devices can be used to reduce the appearance of most types of scarring in the skin. The most common facial scarring is caused by chronic acne during the teenage years. The great advantage of these lasers is that we can treat not only Caucasians but also darker skin types such as Hispanics and Asians who are more prone to adverse side effects from laser procedures. It often takes 3-6 treatments to obtain nice results, each separated by one month.
"Sublative RF"
Syneron Candela has developed a rejuvenation therapy called Sublative® to treat acne scars. This FDA-cleared technology uses fractioned bi-polar radio frequency to create thermal energy in the skin. The manufacturers claim that the energy is targeted towards the upper dermis, where it can stimulate the production of collagen and elastin under the skin, without harming the patient's epidermis. Although this claim is difficult to supported histologically, the term Sublation is a good marketing tool! Whatever the mechanism, the use of these devices has got some traction among aesthetic physicians as an anti aging and acne scarring treatment.
Information on different treatments can be overwhelming, so be sure to make an appointment with a board-certified specialists to discuss the best method of treatment for your skin type and tone.
Edward Ross Jr., MD
This article examines some new strategies to improve the multiple depressed scars associated with inflammatory acne lesions. It basically divides treatments into fractional lasers, fractional radio frequency devices, and new semi-permanent fillers such as Bellafil.This article is not comprehensive; for instance it does not address different types of acne scars and the context for different treatment interventions. Scars with sharp borders oftentimes might best be treated with traditional resurfacing in combination with fractional lasers (and/or fillers). Also, treatments such as subcision (where the physician places a needle under the scar to "pop" it out), as well as the CROSS (chemical reconstruction of skin scars) technique, are not reviewed. Overall, the article serves as a teaser in that potential patients can use it to address different options with their eventual provider. This is where the article is quite helpful. There is a logical sequence to improve acne scars, and the algorithm often involves treatment of any remaining acne, assessing the patient's skin type, and critically looking at the amount downtime for the patient and the type of acne scars, for example, whether they are rolling, ice pick, or boxcar scars. I believe this article can serve as a springboard for the potential patient looking for acne scar improvement. There are no clear mistakes in the article … it's just not very comprehensive..