2018 ZALEA DefenAge® Giveaway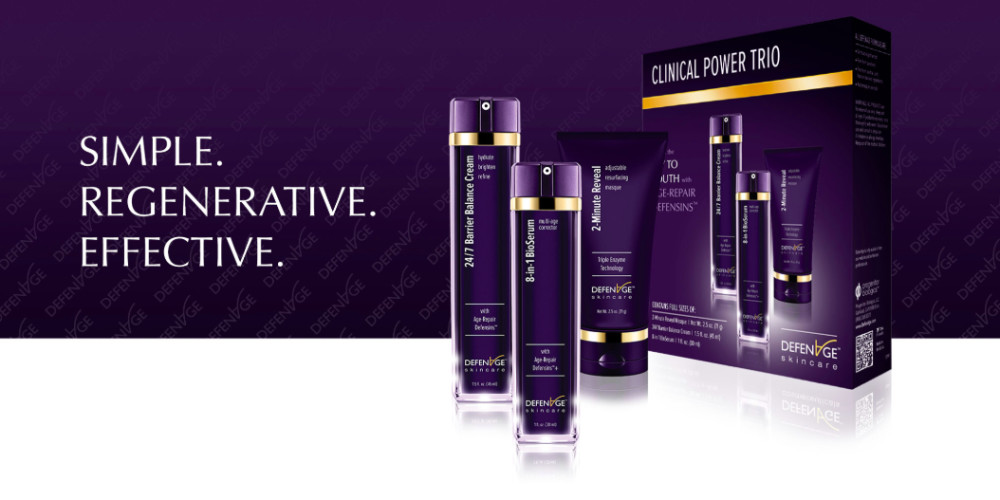 ZALEA and DefenAge® have teamed up to rejuvenate your skin!
With summer in full swing in the U.S. now's the time to raise the bar on your skincare game. ZALEA and
DefenAge
are giving away three of their exclusive Clinical Power Trio kits, which includes DefenAge's 2-Minute Reveal Masque, 24/7 Barrier Balance Cream and 8-in-1 BioSerum. Capable of visibly correcting up to 16 signs of aging just in 6 weeks, the DefenAge Clinical Power Trio kit helps revive youthful firmness, brighten age spots, smoothes lines, diminishes wrinkles, unclogs and minimizes pores, evens skin tone and so much more.
The DefenAge Clinical Power Trio kit is valued at $380.00.
Click here
to enter right now. All you have to do is hit send on the email that pops up and you'll be automatically entered.
Thank you so much for supporting ZALEA's honest, unbiased cosmetic news and information.
Good luck!
ENTER by August 20,
2018,
at midnight PST. All winners will be announced by August 31, 2018. No purchase necessary. Only US residents age 21 and over are eligible to enter.
Click here
for official terms and conditions.