Laser Hair Removal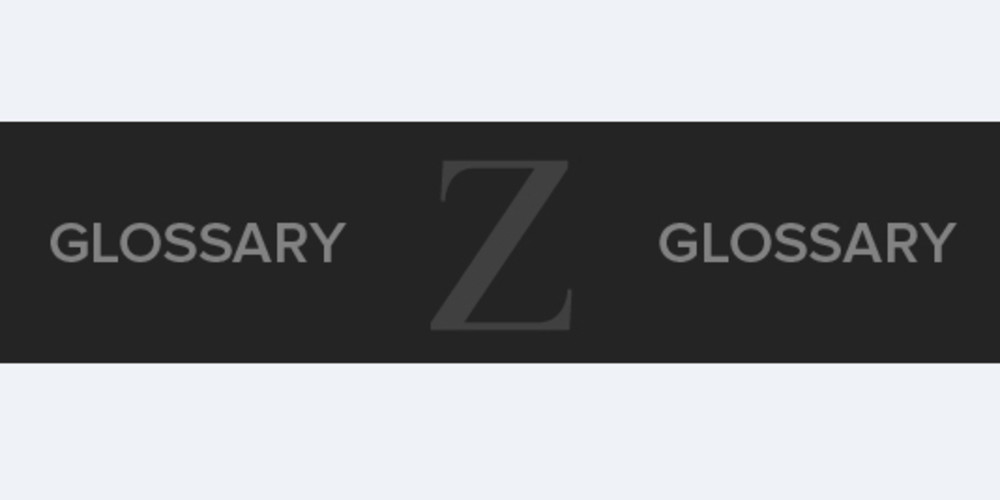 Description
Also known as light based hair removal and laser hair reduction
Laser hair removal is a convenient, noninvasive method for permanently reducing or removing unwanted facial or body hair. It leaves the skin looking smoother and silkier than waxing, electrolysis or razors and is a gentle technique that can treat larger areas effectively with minimal discomfort and with no downtime. Today, laser hair removal is one of the most common aesthetic procedures performed in the United States.
When to Consider Laser Hair Removal
If you have unwanted facial or body hair that makes you feel self-conscious or limits your ability to wear certain clothing
If you have dark hair and light skin
If you are looking for an alternative to waxing, electrolysis, shaving and bleaching
Related Procedures
Many people who consider laser hair removal also consider chemical peels, microdermabrasion and laser skin resurfacing.
About
Before your laser hair removal treatment, protective eye shields will be placed over your eyes to prevent injury to your corneas or retinas. The hair that will be undergoing treatment will be trimmed to a few millimeters above the skin surface. To protect the outer layers of your skin, a cold gel or a special cooling device will be used. This will also make the treatment more effective by facilitating laser light penetration through the skin.
The most popular lasers for hair removal use a low-energy laser beam which will be adjusted to your skin color and to the color, thickness, and location of the hair that is to be removed. A test treatment will first be done by directing a test pulse light to the treatment area. A low-energy laser beam will pass through your skin and be absorbed by the pigment of a percentage of the active-growth hair follicles. This area will be observed to make sure that the settings are correct and to check for any adverse reactions to treatment.
If the test proves successful, the low-energy laser beam is then systematically directed spot-by-spot to the areas to be treated, instantly and permanently disabling the active-growth hair follicles with each treatment. Hair follicles in the dormant phase are not affected by the treatment.
When the procedure is completed, you may be given ice packs, cold water or anti-inflammatory creams or lotions to soothe the treated areas and diminish any discomfort.
Multiple sessions are required for optimal results. Usually three to eight are needed initially, but additional treatments at later dates should be expected, especially if you have endogenous hormone secreting states or exogenous hormone use.
Most surgeons recommend treatment intervals of four to eight weeks, depending on:
Your gender, age, hair type, and hair growth pattern
The body region being treated
The laser or light-based device selected
Preparation
Your surgeon will provide you with pretreatment instructions and answer any questions that you may have.
In advance of your procedure, your surgeon will ask you to:
Wear sunscreen and/or avoid the sun
Use a bleaching cream if you have darker skin
Avoid pretreatment plucking, waxing, or electrolysis
Stop smoking at least six weeks before undergoing treatment to promote better healing
Avoid taking aspirin, certain anti-inflammatory drugs, and some herbal medications that can cause increased bleeding
Regardless of the type of surgery to be performed, hydration is very important before and after treatment for safe recovery
What can I expect on the day of laser hair removal?
Laser hair removal is performed on an outpatient basis. A topical anesthetic gel may be applied before treatment, and skin cooling during the procedure will help keep you comfortable. In most cases, you should experience minimal pain and may feel a slight stinging sensation during the procedure. Most laser hair removal procedures take fifteen to thirty minutes; however, a longer time period may be required, depending on the area being treated.
Your surgeon will follow the treatment plan discussed with you.
After your procedure is completed, you will be able to return home and resume your normal activities.
Options
There are a number of devices for laser hair removal. The most successful use a low-energy laser beam to disable the active growth hair follicles. The following variables affect laser or device hair removal:
Skin color
Hair color and thickness
Area of the body treated
Device type
Wavelength and fluence used
Spot size and pulse width
Skin temperature and cooling
Treatment timing
Your surgeon may use one or a combination of the following devices, depending on your skin type, hair thickness and color, the size and location of the area being treated, and the treatment timing:
Ruby laser
Alexandrite laser
Diode laser
Nd:YAG laser
Intense pulsed light devices
Alexandrite and pulsed light devices should not be used on darker skin types or tanned patients. Diode lasers and Nd:YAG lasers may be used for these skin types. After evaluating your particular skin color and hair characteristics, your plastic surgeon will choose the option that is best suited for your particular situation.
Surgeon
It's important to choose your surgeon based on:
Education, training and certification
Experience with laser hair removal
Your comfort level with him or her
Members of the American Society for Aesthetic Plastic Surgery are experienced and qualified to perform your aesthetic procedure. Learn how to select a surgeon.
After finding a board-certified plastic surgeon in your area who is experienced in performing laser hair removal, you will need to make an office appointment to set up your consultation. Generally, because of the in-depth nature of the consultation, there is a cost associated with the initial visit.
Consultation
During your initial consultation, you will have the opportunity to discuss your cosmetic goals. Your surgeon will evaluate you as a laser hair removal candidate and clarify what a laser hair removal can do for you. Understanding your goals and medical condition, both alternative and additional treatments may be considered (see related procedures).
You should come to the consultation prepared to discuss your complete medical history. This will include information about:
Previous surgeries
Past and present medical conditions
Allergies and current medications
Treatment Plan
Based on your goals, physical characteristics and the surgeon's training and experience, your surgeon will share recommendations and information with you, including:
An approach to your treatment, including the type of device(s) to be used and the number of treatments anticipated
The outcomes that you can anticipate
Your financial investment for the procedure
Associated risks and complications
Treatment location options
What you need to prepare for your treatment
What you can expect to experience after treatment
Show before and after photos of cases similar to yours and answer any questions
Surgeon Questions
For a general list of questions to ask your surgeon about his/her background, find out about plastic surgery safety, and to plan your procedure visit the Planning Toolkit.
We developed these questions to help you:
Make the most informed and intelligent decisions about your procedure
Confirm that you have the right surgeon for your procedure
Make your initial consultation as rewarding as possible
Understand your options, potential outcomes, and risks
It is important for you to take an active role in your treatment, so please use this list of questions as a starting point for your initial consultation.
Am I a good candidate for laser hair removal?
Are the results I am seeking reasonable and realistic?
Do you have before-and-after photos I can look at for the procedure I am undergoing?
What will be the costs associated with my treatment?
What will you expect of me to get the best results?
What kind of recovery period can I expect, and when can I resume normal activities?
What are the risks and complications associated with my procedure?
How are complications handled?
What are my options if the cosmetic outcome of my treatment does not meet the goals we agreed on?
Recovery
In most cases you may return to work and other daily activities immediately following your treatment. After the procedure, you will receive detailed instructions about your post-treatment care, including information about:
Skin care
Normal symptoms you will experience
Potential signs of complication
It is important that you follow all patient care instructions provided by your surgeon. Your surgeon will also provide detailed instructions about the normal symptoms you will experience and any potential signs of complications.
See options for short-term recovery locations in Aftercare and Recovery (Planning Toolkit).
Immediately following laser hair removal
Immediately after treatment you will have smoother skin and a reduction in the number of hairs in the treated area. You may notice redness or minor skin irritation after the treatment, but this usually resolves quickly. You may need to use specially formulated skin care products and/or a prescribed skin care regimen. Sunscreen is a 'must' on any treated areas that are exposed. You should contact your surgeon if your skin redness and irritation persists to see if there is a problem that needs to be treated.
Week two to eight
You may notice an increase in hair growth in the treated area as dormant hair follicles that were not affected by the earlier laser treatment enter their active growing phase. Most surgeons recommend follow-up treatment intervals of approximately 4 to 8 weeks.
Results
Hair removal is permanent but it may take as many as three to eight different sessions to ensure that all active-growth hair follicles have been satisfactorily removed.
Maintain a relationship with your aesthetic plastic surgeon
For safety, as well as the most beautiful and healthy outcome, it's important to return to your plastic surgeon's office for follow-up evaluation at prescribed times and whenever you notice any changes in the treatment areas. Do not hesitate to contact your surgeon when you have any questions or concerns.
Costs
The cost of laser hair removal varies from doctor to doctor and from one geographic area to another. Costs are also related to the area of the body being treated, whether a small area on the face as compared to the legs or back. Because multiple treatment sessions are required for optimal results many surgeons will provide package pricing for specific body regions.
See the national average for physician fees per procedure.
These numbers only reflect the physician/surgeon fees last year and do not include fees for the surgical facility, anesthesia, medical tests, prescriptions, surgical garments or other miscellaneous costs related to this procedure.
Laser hair removal is elective procedure; therefore, insurance does not cover these costs. Many surgeons offer patient financing plans to make the procedure more affordable.
Choose your surgeon based on quality, training, and experience—not cost.
See why ASAPS members are widely recognized for upholding the highest standards in the area of aesthetic plastic surgery by viewing their basic credentials, training, and certifications.
Limitations
Fortunately, significant complications from laser hair removal are infrequent. Your specific risks for laser hair removal will be discussed during your consultation.
All surgical procedures have some degree of risk. Some of the potential complications of all surgeries are:
Adverse reaction to anesthesia
Hematoma or seroma (an accumulation of blood or fluid under the skin that may require removal)
Infection and bleeding
Changes in sensation
Scarring
Allergic reactions
Damage to underlying structures
Unsatisfactory results that may necessitate additional procedures
Other risks specific to laser hair removal are outlined below:
Skin blistering
Changes in skin color and/or texture
Increased hair growth
Eye injury
You can help minimize certain risks by following the advice and instructions of your board-certified plastic surgeon, both before and after your laser hair removal treatment.
This article was originally published for Smart Beauty Guide and was legally licensed